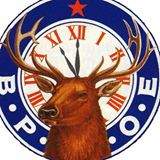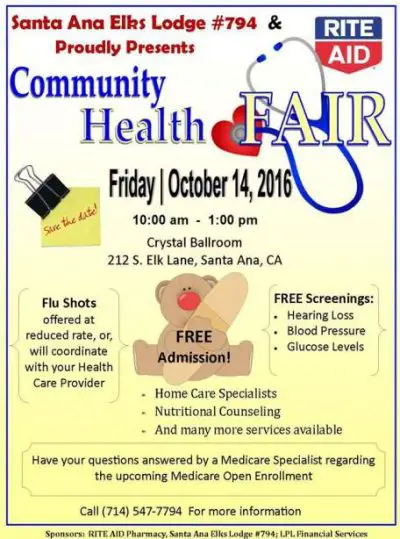 The Santa Ana Elks Lodge #794 is hosting a Community Health Fair on Oct. 14, 2016, at 212 S. Elks Lane, in Santa Ana, in the Crystal Ballroom, from 10 a.m. to 1 p.m.
Flu shots will be offered at a reduced rate or an attempt will be made to coordinate with your Health Care Provider.
Free Screenings will be offered, including:
Hearing
Blood Pressure
Glucose
Have your questions answered by a Medicare Specialist regarding the upcoming Medicate Open Enrollment.
Other services that will be available include:
Home Health Care Specialists
Nutritional Counseling
Call 714-547-7794 for more info.