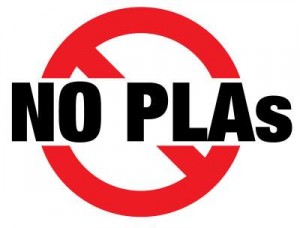 From the OC Politics Blog
The Rancho Santiago Community College District Trustees have already voted to start negotiating a Union-Only Project Labor Agreement that will affect all construction projects related to last year's Measure Q bond measure.
The editorial below, by PLA expert Kevin Dayton, sheds light on just how bad a move this was by the RSCCD Trustees.
Construction Unions Seek Monopolies on Taxpayer-Funded Construction at Two Orange County Community College Districts 
Tonight (Wednesday, April 3, 2013), the elected board of trustees for the Coast Community College District will vote on proceeding with negotiations for a Project Labor Agreement with unions. It is item #D-25.02 on the meeting agenda.
This means that all construction contractors will have to obtain their journeymen workers from union hiring halls and obtain their apprentices from union training programs. All contractors will have to pay employee benefits to union trust funds (including underfunded union pension programs). Workers will have to pay initiation fees and dues.
Unions essentially get a government-mandated monopoly on the work.
It also means increased costs to taxpayers. A study published in July 2011 by the National University System Institute for Policy Research in San Diego showed that California school construction costs were 13-15% higher per square foot with a Project Labor Agreement as compared to California school construction under fair and open competition. See Measuring the Cost of Project Labor Agreements on School Construction in California.
Click here to read the rest of this article.