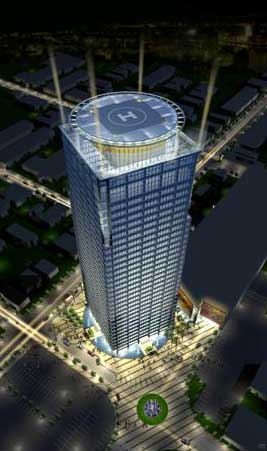 One Broadway Plaza has surfaced on today's County agenda under a supplemental portion. It appears the County of Orange is negotiating (or considering such) with developer Mike Harrah regarding One Broadway Plaza, or OBP. 
The City of Santa Ana put OBP on the ballot a few years ago after residents complained about what was supposed to be the biggest office tower in Orange County, at 500 feet, going up right in our downtown area.  The voters passed the measure, but the tower was never built.
OBP is supposed to be built 4 blocks west of French Park amid the several charter schools around Tenth and Broadway.  The French Park Neighborhood remains deeply concerned about traffic and the lack of requirements on the project to mitigate such.
Local resident and community activist Jeff DIckman is asking residents to "consider contacting your Supervisor, in this case Janet Nguyen of the First District (or all if you like), to express your opinion."  She can be emailed: janet.nguyen@ocgov.com.  Nguyen is also the Chairman of the Board.
The Supervisor's phone numbers are found online at the County's website.
The agenda item will be heard in a closed session meeting today.  Click here to see the meeting agenda.
Closed session means the Board will not take an action on the item. This is an opportunity for the Board to ask frank questions before a hearing likley in the near future.
In Dickman's opinion, "If government were to occupy OBP, the item would need to come back to either the city or the voters to change the adopted development agreement.  The building is supposed to bring in a large new company, not rehouse our government agencies."
It would be worthwhile to check to see if Chairman Nguyen or the other Supervisors have accepted campaign contributions from Harrah or his company, Caribou Industries.
Here is the County agenda item in question:
S u p p l e m e n t a l I t e m (s)
SCS2. County Executive Office – CONFERENCE WITH REAL PROPERTY NEGOTIATOR – Pursuant to Government Code Section 54956.8:
Property Location: One Broadway Plaza , Santa Ana , CA
County Negotiator: Thomas G. Mauk
Negotiation Parties: Caribou Industries, Inc., Mike Harrah
Under Negotiation: Lease Proposal for One Broadway Plaza , Santa Ana , CA