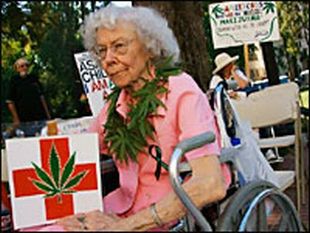 The City of Santa Ana has begun its application process for those interested in opening a medical marijuana collective in town, after residents voted Nov. 4 to legalize and tax medical marijuana shops, according to the O.C. Register.
Fees associated with the process include $1,690 for the registration application and $12,086 for the regulatory safety permit.  If you are lucky enough to win the City's marijuana dispensary lottery you will essentially have a license to print money.
Here is additional information including a link to the City's medical marijuana dispensary application:
Registration Application Packet – Now Available
Important Dates:
December 16, 2014 – Resolution adopting Medical Marijuana Registration Processing fee and Regulatory Safety Permit fee
December 17, 2014 – Release Medical Marijuana Registration application
January 15, 2015 – Medical Marijuana Registration application submittal deadline (5:00 p.m.)
February 5, 2015 – Hold Selection Process to determine qualified registration list
February 6, 2015 – Regulatory Safety Permit Application period begins
Additional Documents and Information:
For questions about the City's Medical Marijuana Ordinance or to sign up to receive future updates, please send an e-mail to:CannabisCollectives@Santa-Ana.org or call all (714) 647-5646. Please be sure to leave your contact information including your name, phone number and e-mail address in either the e-mail or message.
For more information click here.