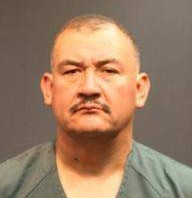 Santa Ana Police Department
Advisory: SAPD ROBBERY DETECTIVES ARREST TWO FOR HOME INVASION ROBBERY
DETECTIVES BELIEVE ARRESTEES MAY BE RESPONSIBLE FOR OTHER REPORTED AND UNREPORTED ROBBERIES
Arrested:
1. Alfonso Cisneros (35) Santa Ana
2. Javier Cabezas (46) Santa Ana
On Tuesday 12/16/14, at 9:20 a.m., three victims were sleeping in the rear garage of an apartment unit in the 600 block of South Sycamore Street. They woke up to find two suspects with handguns in the room. All three victims were restrained with zip ties; one of the victims was also pistol whipped across the head and face resulting in a three-inch laceration to his head and facial swelling. The victims were robbed of cell phones, a small amount of money and a gold chain. Robbery detectives responded to assist with the investigation.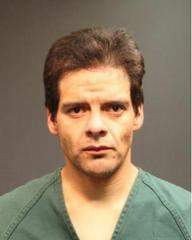 On the afternoon of 12/16/14 robbery detectives obtained information that identified Suspect Alfonso Cisneros as one of the suspects. He was located in the city of Santa Ana and after a short foot pursuit he was taken into custody without incident. On 12/17/14, suspect Javier Cabezas was identified and taken into custody without incident following a vehicle stop. Both suspects were booked into SAPD Jail for home invasion robbery.
Detectives believe that both Suspects Cisneros and Cabezas may be responsible for numerous other robberies both reported and unreported in the south central portion of Santa Ana. Detectives are requesting any victims who believe they may have been the victim of a robbery involving either of these suspects to contact SAPD Robbery Detective Dan Aguilar at 714-245-8443.
###