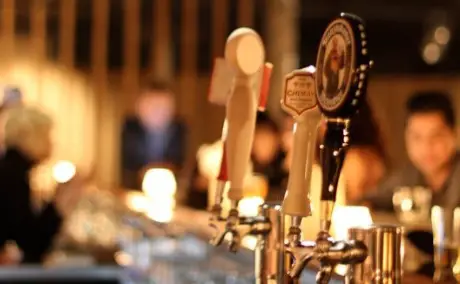 The Copper Door, Santa Ana's newest bar, will feature killer reggae tonight, by Steven.  And on Friday, get ready for the Atomic Ball Record Hop,  followed by the NITTY GRITTY, an all vinyl 60's Night, on Saturday.
The Copper Door is located at 225 1/2 N. Broadway, Downtown Santa Ana.  They are open Tuesday through Saturdays from 8 pm to 2 am.
The Copper Door features an amazing array of beers, including strawberry beer, and a great selection of nuts to snack on.
The Copper Door is owned by Davin and Marta Gumm.
Click here to check them out on Facebook.