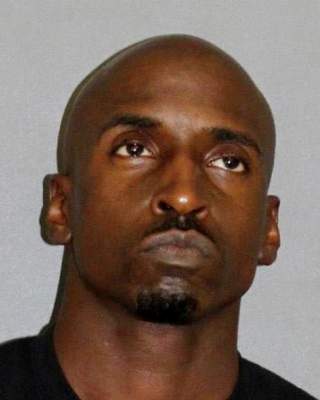 Irvine, Calif. (Dec. 11, 2018) – The Irvine Police Department has arrested a suspect in an armed robbery that occurred Sunday in Irvine. Emanuel Demar Banks, 38, of Los Angeles, is also suspected in a string of robberies that occurred in Huntington Beach, Costa Mesa, Tustin, Santa Ana, Garden Grove and Westminster.
On Sunday, December 9, at approximately 7:38 p.m., Banks entered the Chevron gas station at 5425 Alton Parkway in Irvine. He brought an item to the counter, but instead of making a purchase, he brandished a gun and demanded money from the clerk. He took approximately $100 cash before fleeing.
During their investigation, Irvine Police Department Detectives were able to identify Banks and determine his whereabouts. On Tuesday, detectives located Banks in Gardena and took him into custody without incident. A search of the suspect's hotel room revealed evidence related to the series of robberies that occurred in various Orange County cities on December 8 and 9.
The investigation in this case is ongoing. Anyone with information is asked to contact Detective Matt Ricci at 949-724-7189 or mricci@cityofirvine.org.