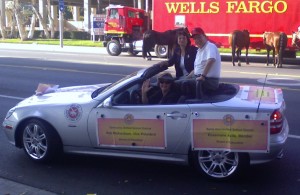 SAUSD Trustee Rob Richardson is hosting a fundraiser for his re-election campaign on Thursday, September 20, 2012, at 2022 N. Heliotrope, in Santa Ana.  Contact Lara Saunders at (949) 280-8233 to RSVP. $99 – attendee, $259 – patron.
Richardson is one of two incumbents running for re-election to the SAUSD School Board.  The other is Jose Alfredo Hernandez.  Challengers include Richardson's fellow Republican, Cecilia Iglesias, and two Democrats – Valerie Amezcua and Myriam Tinajero.  An unknown fellow named Robert Allen is also in the mix.
Richardson has been endorsed by the Santa Ana Educators' Association and by Santa Ana Mayor Miguel Pulido and termed-out Assemblyman Jose Solorio.  I believe he has the endorsement of Ward 3 Council candidate Brett Franklin as well.