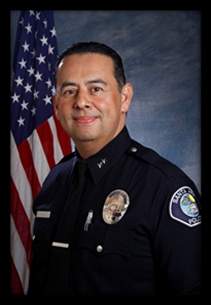 The Santa Ana Police Department is pleased to announce that along with currently serving as the current President of the Orange County Chiefs of Police and Sheriffs Association, Chief David Valentin has been re-appointed to the International Association of Chiefs of Police (IACP) Victim Services Committee for term 2023-2025.
The Committee's mission is to be a catalyst for more effective victim-oriented, trauma informed policing strategies and practices, recognizing there is a broad spectrum of victims, and that victimization takes many forms.
"This re-appointment confirms my commitment and the commitment of the Santa Ana Police Department as a leader to ensuring high quality, and appropriate services are available to victims of crime; including best practice policies and programs for our policing industry across the country and beyond," said Chief David Valentin.