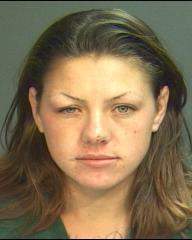 Santa Ana Police Department Advisory: Homicide Detectives Arrest TWO Suspects for Attempt Murder- Robbery
Homicide Detectives Arrest Suspects for Attempt Murder- Robbery
Arrested:
1. Abel Perez Jr. (38) Santa Ana
2. Devon Sue Cornelison (26) Santa Ana
Location: 917 N. Bewley (Parking lot)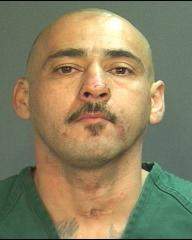 Summary: On Tues 11/6/2012 at 0025 hours, officers were dispatched to 917 N. Bewley regarding a stabbing. The 22 year old male victim had been stabbed numerous times over his entire body. The victim was transported to UCI Hospital where he was listed in critical but stable condition. A witness reported that the victim had been involved in an argument with a mid-30's year old Hispanic male adult, with a shaved head (NFD), prior to the stabbing. The suspect then stabbed the victim who attempted to escape. The suspect chased the victim and continued to stab him repeatedly. As the suspect was stabbing the victim, the female in her mid-20's who had been with the victim and suspect prior to the altercation and appeared to be associated with the suspect attempted to steal the victim's vehicle. The female suspect was unable to start the victim's car and both suspects fled the scene prior to police arrival. The suspects had left their vehicle at the location. Homicide detectives were notified responded to the scene and began working the case.
Homicide Detectives developed several leads in the investigation that identified Suspects Perez and Cornelison as being involved in the crime. On 11-8-2012 Officers located both suspects together in the 1500 Block of North Harbor where they were taken into custody without incident. Both Suspects were identified by the victim. Suspects have been booked into the SAPD Jail for Attempted Murder and Robbery.
###