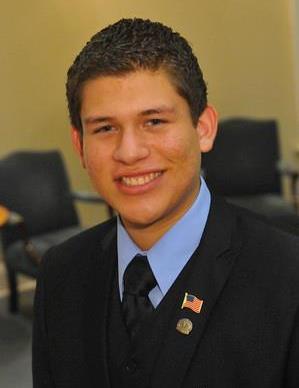 Just when you thought that Santa Ana's Jonathan Espinoza could not possibly get more press…he has been profiled in Hispanic Business Magazine.  Kudos to Jonathan – his story is just incredible and it definitely is worth repeating.  Here are a few excerpts from the article:
Jonathan Espinoza, a senior at Segerstrom High School student in Santa Ana, Calif., thanks to Simon Scholars, has received a full scholarship to attend Georgetown University beginning in the fall of 2012.
Espinoza joined the New Port, Calif., based Simon Scholars program during his junior year. Founded by Ron Simon in 2003, the program emphasizes both strong academic performance and personal interaction with students to help them develop the self-confidence, self-esteem and academic advancement to succeed as the next generation of leaders.
The program selects scholars beginning in the junior year of high school and supports them both financially and experientially through their four-year college experience. Since its inception in 2003, the Simon Scholars program has awarded more than $15 million in program services and college scholarships.
Born to a single, teenage parent, and the oldest of six children, Espinoza saw education as a means to rise above the poverty around him.