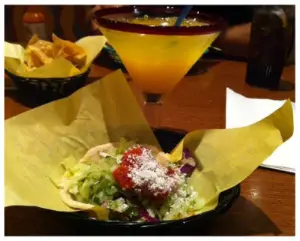 No more $1 Taco Nights at Santa Ana's El Torito…
Santa Ana has lost its El Torito, which was located at the MainPlace Mall.  "The 5,600-square-foot restaurant, which debuted just before the economic downturn, could not sustain good financial results at the location, said Rick Van Warner, spokesman for El Torito's parent company Real Mex Restaurants," according to the O.C. Register's Fast Food Maven column.
What a shame!  I loved their $1 Taco Nights – and their freshly made guacamole, which their servers would prepare table side.
But restaurants are taking the recession hard – so this is not a surprise.  So where can we go now if we want a margarita and some great Mexican food?  Take heart – we have a lot of options in Santa Ana and in nearby Orange.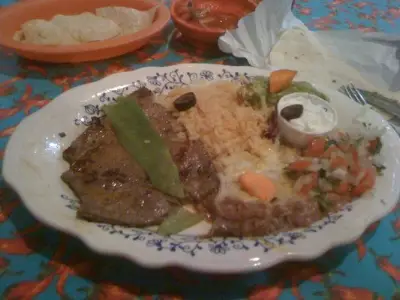 Chili Pepper's lunch time Carne Asada Special
My wife and I really enjoy eating at the Chili Pepper, which is on Main St., in Orange, just south of Chapman Ave.  They have a robust menu and lots of seafood options, plus fantastic margaritas.
Costa Azul is on 17th, near Flower, in Santa Ana.  Their molcajetes are awesome collections of savory meats and sauces that can feed two, or maybe three!  You can get cold beers but I don't think they have a full liquor license.
Avila's El Ranchito is located at 2201 E. 1st. st.  Their food is very good and the atmosphere is inviting.  Their service though can be very slow at times.
I have not tried El Zocalo, located at 301 N. Tustin, in Santa Ana, but their Yelp page warns about high prices and bad service.  Try at your own risk.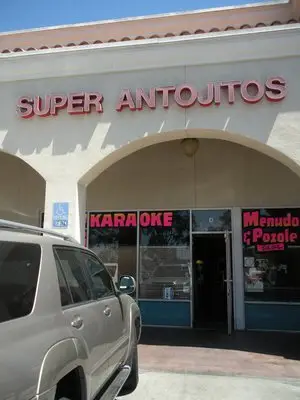 Super Antojitos, over at 1702 N. Bristol St., is pretty good.  No margaritas but you can order a beer and their food is very authentic.
There are a lot of Mexican restaurants in Downtown Santa Ana.  Click here for a full list of these restaurants.  My favorite is Las Brisas 2, located at 409 N. Broadway.  They have excellent lunch specials.
And if you want gourmet Mexican food, try Gabby's Mexican Kitchen, over at the Orange Circle.
You can also still visit the El Torito locations at the Block of Orange and in Tustin.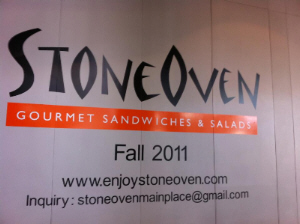 The good news is that the MainPlace Mall is getting a new restaurant – Stone Oven.  They offer salads and sandwiches and they bake fresh foccacia bread in their stone oven.  Hat tip to the Register's Fast Food Maven, who posted this on her Facebook page.  But I will still miss El Torito!