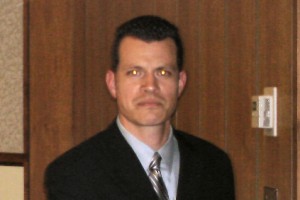 When word got out that Irvine's Newsong Church was in escrow to buy the landmark Santora building in Downtown Santa Ana, the artists community in our Downtown Artists Village area erupted.   
A group of artists concerned about the sale of downtown Santa Ana's Santora building to Newsong Church said that City Councilman David Benavides' attendance at the church's services should preclude him from serving on an ad hoc committee examining the sale, according to the Voice of OC.
The Voice of OC also reported that "Some artists suspect that Benavides, who is a real estate agent, has a financial interest in the sale. They question whether Benavides is representing the artists', the city's or the church's interests on the committee. He appeared in a video about the building and the city made for the Newsong congregation."
Benavides' behavior stands in stark contrast to that of Santa Ana Mayor Miguel Pulido, who was honored by the denizens of the Artists Village when they recently celebrated the Santora Arts Building's 84th birthday.  Pulido was instrumental in the creation and funding of the Artists Village.
"I consider it the heart of the Artists Village," the mayor said to applause. "We care about the use of the Santora building. We want to make sure that the Artists Village continues to thrive."
I have since found a way for the Newsong Church to minister in Santa Ana, for a lot less than the six million dollars they were prepared to pay for the Santora building.  And I am very excited about that prospect.  But what role did Benavides play in the Santora fiasco?  Why didn't he explore alternatives, such as the one I came up with?
While some of the artists in Downtown Santa Ana appear to be enthralled by Benavides's schtick and empty promises, those who are in the know understand that they simply cannot trust him, period.