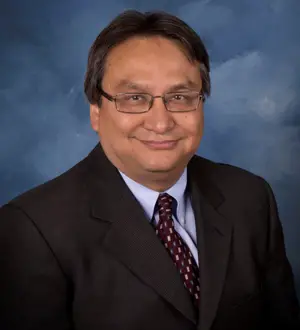 To understand why SAUSD Trustee John Palacio hates Santa Ana Mayor Miguel Pulido so much you have to understand that Palacio is still mad that his best friend and mentor was booted off a local school board some years ago.  Wait a minute – I am not referencing the recall of former SAUSD Trustee Nativo Lopez, but rather the fall from grace and eventual resignation of former Rancho Santiago Community College District Trustee Rodolfo "Rudy" Montejano.
Long before Lopez was causing trouble in town, Montejano was the man.  An attorney, who graduated from UC Berkeley, like current Council Member Vince Sarmiento and Council candidate Eric Alderete, Montejano was quite the player back in the day – and Palacio was his number one lackey.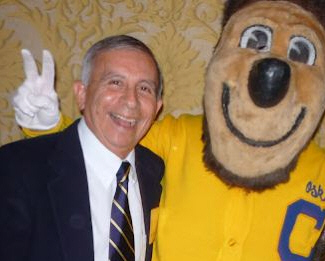 But Montejano, like Lopez, disgraced himself and then he left, only to reappear in far-off Indiana.  But before we get to that, let's recap his career, using media references:
Palacio is now following in Montejano's footsteps – which the aforementioned recalled SAUSD Trustee Nativo Lopez tried to do as well.  Palacio is backing Santa Ana Councilman David Benavides, who is a hot mess, for the Santa Ana Mayor's office, and Palacio is also involved in the Nelida Yanez and Mark McLoughlin campaigns for the Rancho Board and the Valerie Amezcua campaign for the SAUSD School Board.
And Palacio is still working the non-profits for his own benefit, as Montejano, his godfather, did.  He called himself a "management consultant" after the City of Santa Ana fired him.  Today he is involved in HEEF, the Hispanic Education Endowment Fund.  You won't find his name on their financial reports but go to their annual dinner and you will see that he is the man at HEEF.  I wonder how much of the corporate loot they rake in every year ends up in his pockets?
He must be doing pretty well as he has a house here in town in the Morrison Park neighborhood, not too far from Santa Ana Council Member Carlos Bustamante's house.  And he maintains a second home in Arizona.
Most folks in town have forgotten about Montejano, but we haven't.  And you shouldn't either.  We can still stop Palacio from becoming the next Montejano – be sure to vote against every single candidate he is supporting, this November.