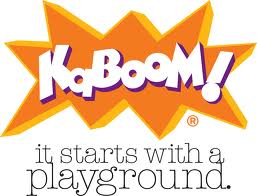 From: The Santa Ana Boys & Girls Club
Looking for volunteer hours, community service, or just the opportunity to give back to your community? The Boys & Girls Club of Santa Ana have teamed up with KaBOOM! and Disney to build a brand-new playground for our Club.
In order to make this possible, we need help from the community! We are currently looking for volunteers to participate in our Build Day on Monday, September 10th. The Build Day will start at 8 a.m. and will conclude with a ribbon-cutting ceremony at 3 p.m. Please come join us in celebrating!
For more information or to sign-up, please call our club at (714) 543-7212.
WHEN: Monday, September 10
9:00 a.m. to 9:30 a.m. Kick-off ceremony and volunteer deployment
11:30 a.m. to 1:30 p.m. Best viewing of playground construction
1:30 p.m. to 3:00 p.m. Final construction phase and adjustments
3:00 p.m. to 3:30 p.m. Ribbon-cutting ceremony to dedicate new play area
(Note: all times approximate)
WHERE: Boys & Girls Club of Santa Ana
950 W. Highland Street
Santa Ana, CA 92705
Book Drive
We would like to encourage all of our volunteers participating in the KaBOOM! Playground Build Day to bring a donation book that we can share with our children in need. This is the perfect opportunity to clean out some of your used books and donate them to the children in your community!
We are looking for children's book, with an elementary reading level of K-5th grade, or middle school reading levels of 6th-8th grade. For anyone who cannot join us on Build Day, we are extending our book collections through September 30th.
Scholastic.com says, "Students who don't read proficiently by third grade are four times more likely to leave school without a diploma when compared to proficient readers. The number rises when those kids also come from poverty."
Regal Entertainment Sponsors ummer Movie Express
The Boys & Girls Club of Santa Ana received a grant this summer from the Boys & Girls Club of America, which was sponsored by Regal Entertainment. It allowed the club to take part in the Regal Entertainment Summer Movie Express, which provides club kids the opportunity to go to the movies for only $1. The field-trips were offered to the children as a reward for good behavior. The club also had a movie theater learning experience which allowed the kids to act out the theater roles on their own. Going out to the movies is a luxury that is not available to many of our kids on a regular basis, so getting to participate in this opportunity means a lot to them.
Liz Cruz, Director of Operations, said, "Thanks to Regal Entertainment Group, our Club Members were able to visit the theater during the summer months and interact with their amazing team. Our kids had a great summer at the movies!"