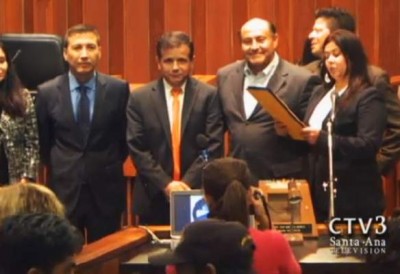 Santa Ana Mayor Miguel Pulido and Mayor Pro Tem Vincent Sarmiento as well as Santa Ana Council Members Michele Martinez, Sal Tinajero and Angie Amezcua are hosting a campaign fundraiser for Lou Correa, the only Democrat running for the First District of the Orange County Board of Supervisors in a Special Election.
The fundraiser is set for tonight, Jan. 22, 2015, at 6 pm, at Diego's Downtown, which is located at 224 E. 3rd St., in Downtown Santa Ana.  (Sarmiento owns this bar/restaurant).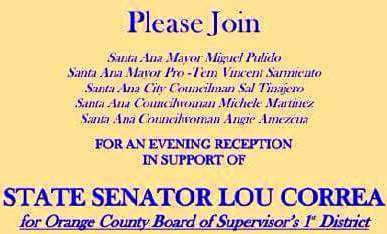 Another fundraiser for Correa is set for Friday, January 23, 2015, from 6:00 – 8:00PM, at The Hoffman Home, located at 7256 East Crown Parkway, in Orange.  Click here for event details.