ORANGE – OC Bus passengers should begin to plan for alternate ways to travel after the Orange County Transportation Authority was notified that Teamsters Local 952 might call a coach operators' strike beginning as soon as Tuesday, Feb. 15.
OCTA and the coach operators' union are scheduled to meet again on Wednesday with the hope of resolving the contract negotiations and avoiding the potential interruption in bus service. But OCTA wants to ensure bus passengers have sufficient time to make alternate arrangements in that event that an agreement isn't reached in time.
"Everyone at OCTA wants to avoid a strike because nobody wins. Any bus service disruption hurts those in our community who can least afford to be hurt at a time when access to transportation is critical," said OCTA Chairman Mark A. Murphy, also the Mayor of Orange. "There's no reason we can't continue negotiating in good faith and reach a resolution without putting a tremendous burden on OC Bus riders."
Public transit is critical for people to reach jobs, education, healthcare, grocery shopping and elsewhere. Approximately 85% of riders use OC Bus as their primary means of transportation and more than half of riders have a total household income of less than $50,000.
OCTA remains hopeful that talks with the union can result in a resolution that rewards the hard work of drivers while remaining fiscally responsible. If drivers do go on strike, OCTA intends to send a letter to Gov. Gavin Newsom asking the state to intervene. OCTA would request the state institute a "cooling-off" period, during which time drivers would continue working while negotiations resume because of the significant impact a strike has on the health, safety and welfare of the public.
OC Bus is essential – especially during the pandemic – to ensuring the public can get to work and has access to healthcare, including COVID-19 testing and vaccination sites. Service is also vital to students to get to and from school. In the past six months, more than 1 million trips have been taken on OC Bus with OCTA's Youth Ride Free and college pass programs.
"OCTA has exceptional coach operators and we have provided them with a very generous offer that compensates them for the essential work they perform," said OCTA CEO Darrell E. Johnson. "All of us at OCTA realize the hardship a strike would cause for the thousands of riders who depend on the bus every day and we are doing our best to reach a successful resolution."
Another recent union negotiation resulted in a successful resolution. This morning, Monday, Feb. 7, the OCTA Board of Directors approved a new collective bargaining agreement with the union representing employees in OCTA's Operations Division during a special meeting.
That agreement with the Transportation Communications Union / International Association of Machinist and Aerospace Workers, or TCU, includes a 12% wage increase over the next 14 months and a $1,000 signing bonus. The TCU agreement provides for an immediate 8% raise and an additional 4% raise April 1, 2023. The agreement runs through March 31, 2024 and does not include retroactive pay.
The union represents parts clerks and facilities technicians. Parts clerks support maintenance and facility workers by providing parts, safety equipment and other supplies, and facilities technicians perform day-to-day operations and maintenance to machinery and equipment, transportation centers, and OCTA facilities. TCU employees voted to ratify the contract on Thursday, Feb. 3.
"I greatly appreciate TCU's efforts throughout the past year to negotiate in good faith and reach a fair and competitive deal for employees," said Murphy. "Our TCU employees may be behind the scenes but they are critical to ensuring OC Bus service is safe and reliable for everyone in Orange County who relies upon it."
OCTA hopes to reach agreement with the Teamsters union on a contract for coach operators that provides similar wage enhancements and economic benefits.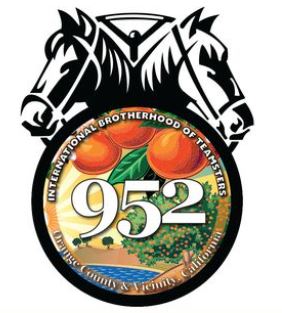 OCTA has met with the Teamsters 35 times, including mediated sessions, to negotiate a new contract. The existing contract expired April 30, 2021. OCTA has offered to again meet with a third-party independent mediator to help reach a resolution and prevent a strike.
OC Bus service may continue operating on select routes throughout the county. OC ACCESS paratransit and same-day taxi services for people with disabilities and OC Flex microtransit services will not be affected. Metrolink train service will also operate as usual.
For updates, visit: www.octa.net.
About OCTA: The Orange County Transportation Authority is the county transportation planning commission, responsible for funding and implementing transit and capital projects for a balanced and sustainable transportation system that reflects the diverse travel needs of the county's 34 cities and 3.2 million residents. With the mission of keeping Orange County moving, this includes freeways and express lanes, bus and rail transit, rideshare, commuter rail and active transportation.