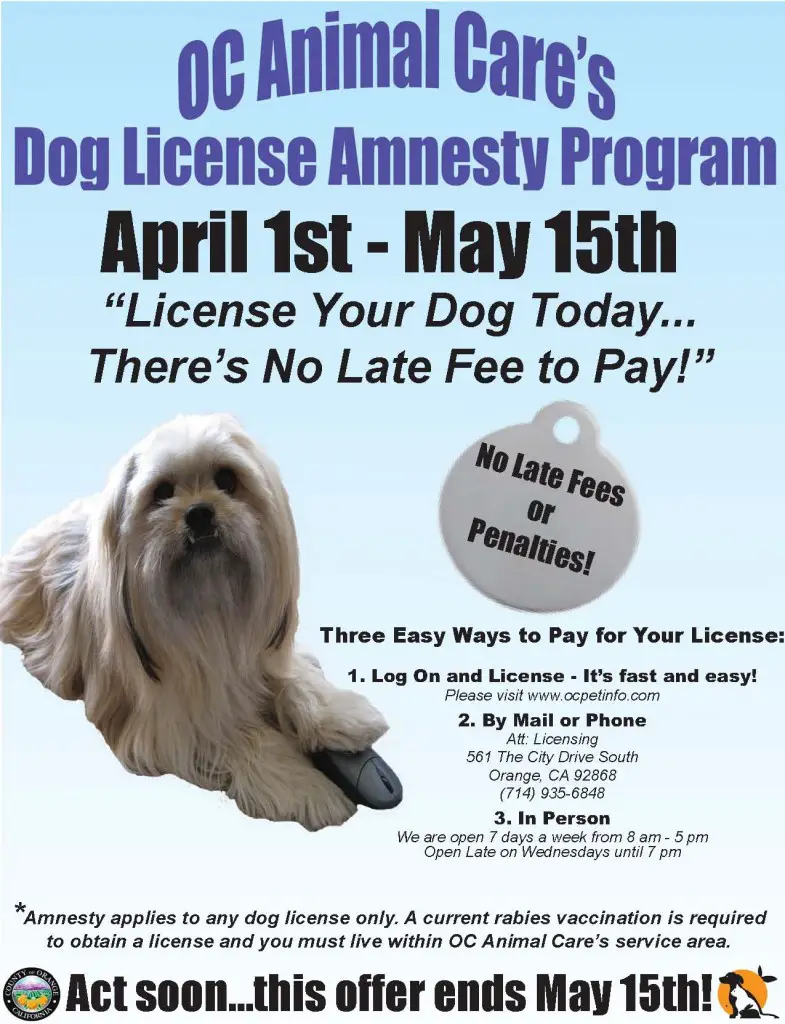 FOR IMMEDIATE RELEASE: March 29, 2010
Contact: Ryan Drabek (714) 935-7107 or Katie Ingram (714) 935-6194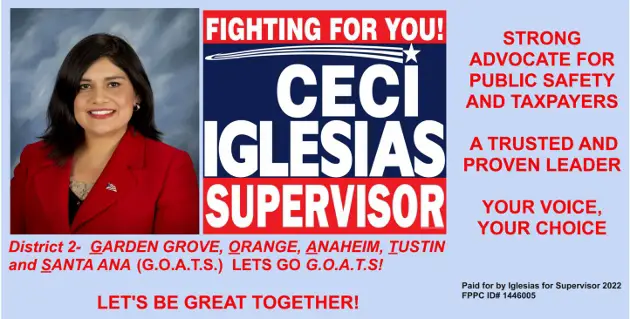 OC Animal Care Offers Pet Owners Amnesty for Delinquent or Unlicensed Dogs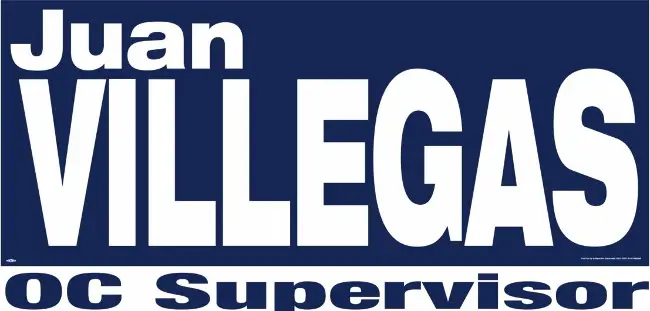 (Orange, – CA) On March 2nd, the Orange County Board of Supervisors approved a Dog License Amnesty program. From April 1st – May 15th, dog owners will be able to renew their expired licenses, or obtain new licenses, with no worry of late fees or extra charges. This program will be offered to dog owners living in the 17 cities and unincorporated areas served by OC Animal Care. Not only will this program help relieve some of the burden on pocketbooks; it will also help more animals find their way back home if they are lost. By placing a license tag on their dog, owners will help OC Animal Care get in touch with them if their pet is brought into the shelter.
"OC Animal Care wants to be sensitive to dog owners experiencing financial hardship," said Ryan Drabek, Interim Director for OC Animal Care. He added, "It is our goal, through this program, to ensure more pets are returned to their owners when the unfortunate happens. Approximately 97% of the animals impounded by OC Animal Care that are wearing a tag are returned to their owners. We believe that licensing is a great benefit for our pet owners in Orange County."
OC Animal Care urges dog owners to take advantage of the special opportunity if a license is past due or has never been purchased. Licenses can be purchased online at www.ocpetinfo.com, in-person at OC Animal Care at 561 The City Drive South, Orange, CA 92868, or by telephone at 714-935-6848. A current rabies vaccination is required to license a pet. If a pet is spayed or neutered, owners will receive a discount on the license fee with proof of sterility. If an owner wants to take advantage of this special discount, but they do not have an altered pet, OC Animal Care will allow them to pay the discounted rate during the amnesty period. These owners will then be required to submit proof of sterility within two weeks of licensing.
For more information on this program, please contact Ryan Drabek at 714-935-7107 or Katie Ingram at 714-935-6194, or visit our website at www.ocpetinfo.com.
###