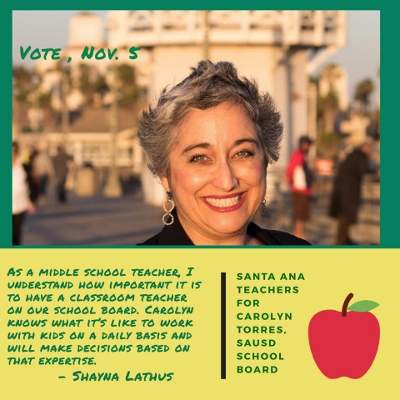 You would think that SAUSD School Board candidate Carolyn Torres had the endorsement of our local teacher's union, the SAEA, given the ads her campaign is running on Facebook. But that is actually not correct! They are not supporting her.
In fact the SAEA (Santa Ana Educators Association) is backing former Santa Ana City Councilman David Benavides. (Apparently the SAEA is sitting out this campaign, which is incredibly lame!).
Former Santa Ana City Councilman David Benavides has been endorsed by current SAUSD School Board Members Valerie Amezcua and John Palacio.
While Torres is a teacher she is also not exactly a savory candidate, as we divulged in a previous post.
Benavides is not a teacher but he was once married to a SAUSD teacher who has won multiple teaching awards and his kids have all gone to local schools. He also is the head of a local non-profit, KidWorks, which does a lot of good in the community, primarily serving our young people.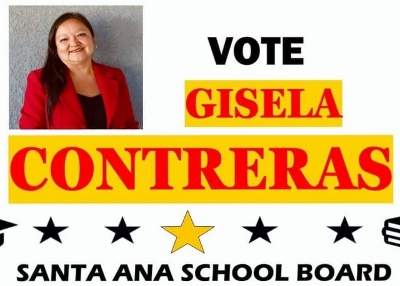 Iglesias incidentally is backing Gisela Contreras, a local parent who supports school choice and advocates for family values.