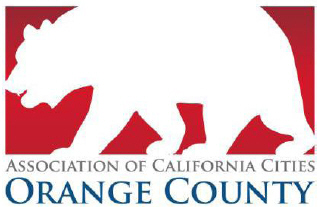 Navigating Public Policy in Orange County
A two day institute of major leaders for currently serving elected officials who wish to be effective policy leaders, on Feb. 24 and 25, from 8 am to 5 pm each day.
The event will be held at the Care Ambulence Facility, at 1517 West Braden Court, in Orange.
Earn credit towards the ACC-OC Public Policy Academy Certification!
Presentations by Orange County Agencies:
OCTA, OCBC, SCAG, OCCOG, LAFCo, MWDOC, OCWD, BIA, OC Tax, OCFA, AQMD, OC Waste & Recycling, OC Sanitation, County of Orange, Urban Land Institute and OC Children's & Families Commission
Workshops include:
Bond Financing, Leadership and Public Finance, Working with your City Clerk, Bargaining Unit Basics, Pensions Panel, Redevelopment Agencies plus AB1234 Training.
Featured presenters:
Blake Anderson, Tom Mauk, Dave Morgan, Tim Shaefer, Shalice Tilton, representatives from UBS and TIA Creft, Peter Buffa, Lucy Dunn, Will Kempton, Reed Royalty, Michael Ruane and much more!
Free for ACC-OC Members
$100.00 for non-members
Upcoming Events at ACC-OC
Click here to learn about exciting events coming up at ACC-OC!
Find us on Facebook and Twitter.
Association of California Cities, Orange County | 600 South Main Street, Suite 940 | Orange | CA | 92868