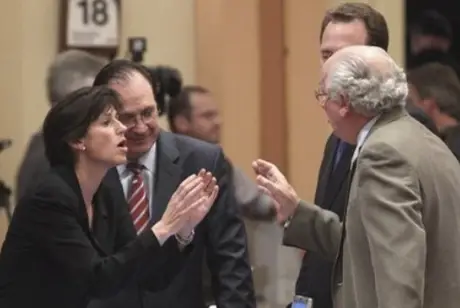 State of the Budget
March 10, 2011
To follow: Association Business Meeting
Featuring Guest Speakers:
Senator Bob Huff, Vice Chair, Senate Budget Committee
Senator Mimi Walters, Vice Chair, Senate Appropriations Committee
Come to hear their Sacramento budget update!
5:30 Association Business Meeting
5:45 Reception
6:15 Dinner
Costa Mesa Hilton
3050 Bristol Street
Costa Mesa, CA
$55.00 for Members $75.00 for Non Members
You can inquire about ACC-OC membership by calling Kara Etheridge at (714) 953-1300 or e-mailing kwatson@accoc.org.
Registration deadline: March 3, 2011.  A $5.00 late fee will apply for late registration.  Click here to register.