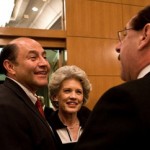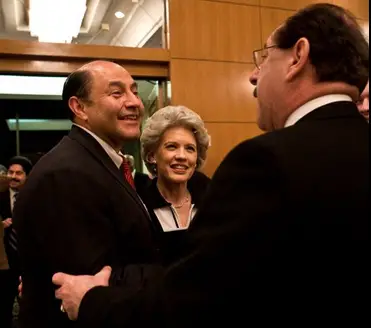 Orange County Leaders Celebrate Launch of Association of California Cities – Orange County
PRESS RELEASE
FOR IMMEDIATE RELEASE
February 11, 2011
Contact Michael Suydam
(949) 981-5008
Nearly 200 Municipal, Business and Community Leaders Attend Inaugural Dinner, Welcoming New Advocate for Orange County's Cities and Hub for Good Public Policy
COSTA MESA, CA….The Association of California Cities – Orange County (ACCOC) kicked off operations Thursday night at the Hilton Costa Mesa with an all-star lineup of speakers and nearly among 200 civic, business and community leaders welcoming the organization to the Orange County public affairs arena.
Speakers included 33rd District State Senator Mimi Walters, Orange County Business Council CEO Lucy Dunn and former mayors Curt Pringle (Anaheim) and Peter Buffa (Costa Mesa), among others.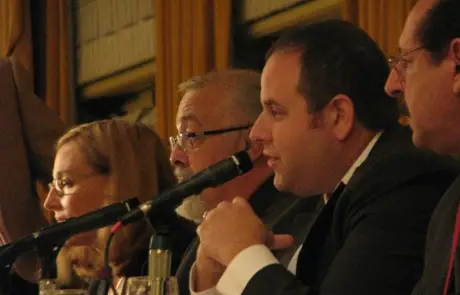 "ACCOC is exactly what our cities need to help protect Orange County taxpayers and enhance the collective voice of our cities," said Senator Walters, a former Laguna Niguel city council member. "I also appreciate the enhanced resources that ACCOC offers its members."
Among the many new programs and benefits ACCOC rolled out for members at the dinner event is a members-only "Best Practices" database.
"For the first time, Orange County city leaders and staff who are ACCOC members will have access to a comprehensive knowledge management database cataloguing city documents," explained ACCOC CEO Lacy Kelly.
The ACCOC Best Practices database would provide immediate positive impacts on city staff resources.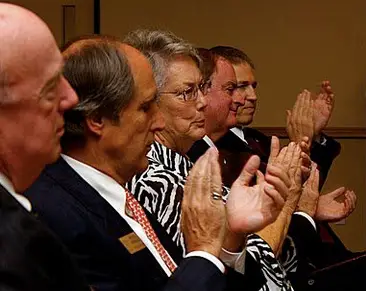 "The ACCOC is all about bringing resources to elected officials in Orange County so that they can implement the best possible public policy." explained ACCOC Board President Robert Ming, a city council member in Laguna Niguel. "This database doesn't just save cities money by making county-wide research easier to access. It offers council members direct access to the most innovative ideas around so that they can make the best possible decisions on behalf of their constituents."
In addition, ACCOC will offer a series of workshops and symposiums for council members and staff to enhance their base of knowledge and, more importantly, their value to their respective constituents.
In addition to the critical leadership role played by city officials in the ACCOC, business and community leaders are also invited to help guide the organization's programs, policies and initiatives as members of the Affiliate and Cabinet programs. Affiliate and Cabinet members have the opportunity to work collaboratively with city leaders in addressing major regional concerns.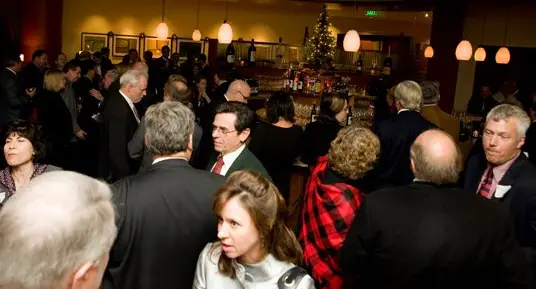 "We're pleased that ACCOC welcomes Orange County's business community to its table of local government leaders," announced Lucy Dunn, CEO of the Orange County Business Council, a charter Affiliate member of the newly formed ACCOC Cabinet. "This truly positions ACCOC as a go-to place for tackling issues with cutting-edge solutions, setting a new standard for excellence and innovation."
ACCOC will also host monthly dinner meetings featuring compelling speakers throughout the year. These meetings will be open to the public and offer tremendous networking opportunities for attendees.
While the ACCOC just opened for business at the end of January, 23 of Orange County's 34 cities have already joined the organization.
"We could not be more pleased with the resounding and immediate response from so many cities," exclaimed Kelly. "This demonstrates how tremendous the need was here in Orange County for a locally-controlled and locally-responsive city services organization. ACCOC will more than fill that void."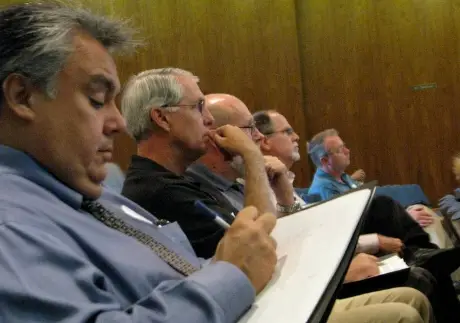 Current ACCOC member cities include:
Anaheim
Buena Park
Costa Mesa
Cypress
Dana Point
Fountain Valley
Garden Grove
Huntington Beach
La Palma
Laguna Hills
Laguna Niguel
Lake Forest
Los Alamitos
Mission Viejo
Newport Beach
Orange
Placentia
San Clemente
San Juan Capistano
Seal Beach
Tustin
Westminster
Yorba Linda
ACCOC Affiliate members include the Orange County Business Council, the Orange County Transportation Authority and Parsons. ACCOC Cabinet members include Synoptek, The Monaco Group and Probolsky Research.
On Friday, February 24-25, ACCOC will host an informative two-day summit for newly elected officials as well as current elected officials who wish to hone their policy leadership skills. The workshop – free for ACCOC members, $100 for non-members – takes place from 8 a.m. to 5 p.m. at the Care Ambulance facilities at 1517 West Braden Court in Orange, CA.
Other upcoming ACCOC member events announced at Thursday's dinner include an Advocacy Trip to Sacramento, co-sponsored by the Orange County Business Council, May 10-11, and a City Infrastructure Conference, co-hosted by Parsons, on June 2.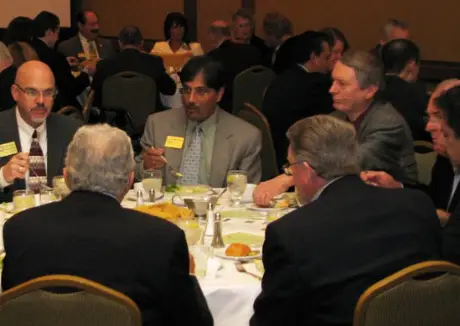 For more information about the ACCOC or upcoming programs, please call (714) 953-1300.  Click here to see the ACCOC's Facebook page.
The Association of California Cities – Orange County (ACCOC) is a non-profit organization that serves as the hub for good public policy in Orange County and a strong voice for Orange County's cities. Comprised of members representing both the public and private sectors, ACCOC is committed to protecting local control and revenues while offering a vast array of benefits and resources for city staff and elected representatives.
# # #
Association of California Cities, Orange County | 600 South Main Street, Suite 940 | Orange | CA | 92868