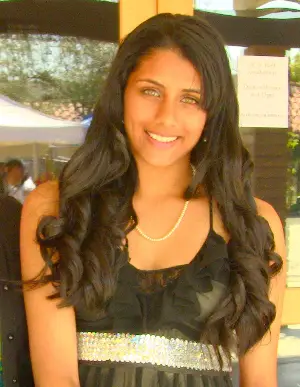 OC's Top Philanthropists Announced for 27th Annual National Philanthropy Day OC
Nine outstanding honorees to be recognized for their philanthropic impact to Orange County
FOR IMMEDIATE RELEASE
ORANGE COUNTY, CA– Orange County's top philanthropists, business leaders and individuals of 2012 have been announced and will be honored at this year's National Philanthropy Day Orange County luncheon celebration on November 15, 2012 for their outstanding philanthropy in the community.
National Philanthropy Day Orange County has become the most prominent philanthropic recognition event in Orange County, with over 1000 honorees since its inception in 1985 including honors in past years for OC philanthropists Donald Bren, Marion Knott, Henry and Susan Samueli, and Henry Segerstrom.
The 2012 National Philanthropy Day Orange County Awards Luncheon, with the theme "Giving is Always in Season," will be held Thursday, November 15, 2012 from 11:30 a.m. to 1:30 p.m. at the Hyatt Regency Orange County located at 11999 Harbor Blvd., Garden Grove, CA.
Outstanding honorees will receive a brilliant, glass heart-shaped art piece, created by Orange County artist John Barber.
Marybelle and Sebastian Paul Musco, the 2011 Lifetime Achievement Honorees, will be Honorary Chairs.
ABOUT NATIONAL PHILANTHROPY DAY: National Philanthropy Day Orange County honors those who have demonstrated philanthropy and enhanced their communities and the world. Each year more than 100 Association of Fundraising Professionals chapters throughout the US and Canada honor the philanthropic efforts of individuals, businesses, and groups. Net proceeds of the event support the ethical advancement of philanthropy in the community by the Orange County Chapter of the Association of Fundraising Professionals.
National Philanthropy Day Orange County is sponsored by the Orange County Chapter of the Association of Fundraising Professionals and is presented by the Orange County Register. For more information, visit www.npdoc.org
Public information/tickets:
www.npdoc.org
949-436-2939
office@afpoc.org
Media Inquiries contact:
Jess Block, NPDOC Publicist, 909-706-8525, JessBlockPR@gmail.com,
Sally Lawrence, NPDOC Event Co-Chair, 949-842-5353, Lawrence.Sally@hotmail.com,
Sheri Nazaroff, NPDOC Event Co-Chair, 714-628-7266, Nazaroff@chapman.edu
2012 OUTSTANDING HONOREES
LIFETIME ACHIEVEMENT
Joann Leatherby, Silverado
Nominated by: Chapman University
*Deeply dedicated to education, the arts and disadvantaged children
*Joann Leatherby has a passion for academia and has been a supporter of Chapman University for decades, including being an active Board of Trustees member since 1994, currently chairing the Advancement Committee and the 2012 American Celebration, Chapman's signature and important fundraising gala. She has played a key role providing comprehensive vision for Chapman's future including spearheading the campaign to build Leatherby Libraries and in creating the Chapman Plan, which has led to increased institutional support for improved undergraduate and graduate programs. Also a supporter of disadvantaged children, as a representative of the Juvenile Diabetes Research Foundation, and an arts supporter of South Coast Repertory Theatre, Pacific Symphony and the Segerstrom Center for the Arts, Leatherby has had a wide-ranging impact on the OC community. She also co-founded Casa de Amma, a unique apartment community fostering growth and independence in adults with special needs.
OUTSTANDING PHILANTHROPIST
Bruno Serato, Anaheim
Nominated by: Assistance League Anaheim
*Committed to helping the less fortunate, having served over 300,000 pasta dinners to 'motel children'
*Selected as one of the top 10 CNN Heroes of the Year in 2012, Bruno Serato, owner of the Anaheim White House restaurant and visionary for the culinary trend 'California cuisine,' has raised well over $1M through philanthropic efforts. An American success story, Serato immigrated to the U.S. with only $200, and as a homage to his beginning, he has made a priority of giving back to those less fortunate, including serving pasta dinners daily to nearly 300 children who live in motels. To date, he has served approximately 300,000 dinners to 'motel children.' In May, he moved four motel families into their own apartments and intends to move 20 more families in 2012. Passionate about helping those in need, he assists in renovating homes for the elderly and infirmed as a member of Paint Your Heart Out, Anaheim, and founded Caterina's Girls Club, in honor of his mother, to benefit underprivileged girls in Anaheim. Serato was awarded by Cypress College as Man of the Year in 2012 and as Anaheim's Americana 'Citizen of the Year' in 2003. Boys & Girls Club Anaheim, Assistance League Anaheim, Orange County Board of Education, American Italian Renaissance Foundation, among others, have also honored Serato.
OUTSTANDING PHILANTHROPIC GROUP
Assistance League Anaheim, Anaheim
Nominated by: Sally Ann Catering
*Over 70 years and nearly 900,000 hours of serving those less fortunate
*Assistance League Anaheim assists nearly 5,000 individuals each year, through 19 programs, with the purpose of 'acting as a friend at all times, to men, women and children in need of care, guidance and assistance spiritually, mentally, and physically.' In over 70 years, the nonprofit organization has contributed nearly 900,000 hours through more than 50 programs. This volunteer-run chapter has clothed about 50,000 men, women and children; provided hundreds of thousands of dollars of equipment for teaching the blind, including a van to transport children; has dispersed 20,000 hygiene kits; given hundreds of assault and rape survival kits to local hospitals; provided over 700 cool caps for cancer children; helped hundreds of children with needed dental care and eye glasses replacement; and given hundreds of teddy bears to the Anaheim police and fire departments for disbursements to traumatized children, among other projects. Currently, Assistance League Anaheim's largest project is Operation School Bell, where volunteers work with children to provide new school clothing and supplies, to ensure less fortunate children can attend school with the pride and self-esteem needed to succeed.
OUTSTANDING FOUNDER
Ronald M. Simon/Simon Foundation for Education and Housing, Newport Beach
Nominated by: Echo Media Group
*Provided over 600 educational scholarships valued at $20M to support economically disadvantaged students to reach success
*Ronald Simon focused his entrepreneurial leadership on giving back to determined teens through the 'Simon Scholars' program, which supports economically disadvantaged high school students and helps them advance through education to succeed in achieving 'the American Dream.' The program, featuring a six-year long scholarship, offers academic and social support in order to prepare high school students for college and life, including life skills training, academic tools, leadership development and college readiness instruction, and $30,000 for financial support, programs and services. To date, the Simon Foundation has awarded over 600 scholarships in goods and services valued at over $20M, from a personal foundation created by Simon. Of those who entered the Simon Scholars program, 90.7% are still active students or have graduated college, many of which that have 'beat the odds,' including scholarship recipient and Santa Ana resident Jonathan Espinoza, born to a single, teen parent and the oldest of six children, who saw education as a means to rise above poverty. Simon Scholars prepared him for college and developed his leadership skills. Today, Espinoza is enrolling as a freshman with a full ride to Georgetown University Fall 2012, and was offered a summer 2012 internship at the White House.
OUTSTANDING SMALL CORPORATION OR BUSINESS
S.D. Deacon Corp. of California, Irvine Office, Irvine
Nominated by: Deacon Charitable Foundation
*Passionate about community giving, with over $32,500 to 15 OC organizations from September 2011-2012 and continued employee charitable giving programs
*S.D. Deacon is passionate about supporting its community through charitable giving and in 2005 created the grant-making 'Deacon Charitable Foundation,' which will make grants to at least 15 OC organizations, totaling $32,500 between September 2011-2012. With an all-volunteer Giving Committee who surveys what issues are important to its employees, giving priorities include children and families, the environment and animal protection. Deacon also offers employee-matching programs, including matching an employee's personal donation up to $500, dollar for dollar, per year; a volunteer match of $10/hour for time spent making a difference for a charity. Other ways S.D. Deacon employees give back is by hosting food, clothing, school supply and gift drives, as well as participating in events that benefit local nonprofits. In December 2011, the Giving Committee hosted an 'Adopt a Family' gift drive and donated shoes to Acacia Adult Day Care. S.D. Deacon's collective impact has made a positive difference to the OC community.
OUTSTANDING MID-SIZE CORPORATION OR BUSINESS
Farmers & Merchants Bank, Huntington Beach/Tustin
Nominated by: Big Brothers Big Sisters of Orange County, Huntington Beach Kiwanis, National Association of Women Business Owners (Orange County), Orange Catholic Foundation, Orange County High School of the Arts, Pacific Symphony, WHW (Women Helping Women/Men2Work), YWCA of North Orange County
*Committed to donating $1M every year to charitable, civic and religious organizations
*For over 105 years, Farmers & Merchants Bank has supported its communities. Seeing a need in the community, Founder CJ Walker spearheaded fundraising and gave up his own salary to help fund the launch of the Long Beach YMCA in 1922, and, today, later generations of Walkers and F&M leadership continue to give with the same passion. Each year, F&M donates $1M to nonprofits, charities and religious entities. Supporters of the arts, F&M, under the leadership of CEO W. Henry Walker and COO Kevin Tiber, played an instrumental role in financing a $30M expansion for the Orange County High School of the Arts' new Center for the Performing Arts / Margaret A. Webb Theatre. Giving back to deserving children of the OC community, and carrying on the philanthropic spirit of his family, Walker provides personal as well as F&M contributions and volunteer resources to Big Brother Big Sisters of Orange County, including F&M team members filling a critical need for long-term mentoring relationships, and giving contributions of $190,000. Civic organizations such as the Huntington Beach Kiwanis are another beneficiary of F&M. F&M helped to underwrite the purchase of the HB Kiwanis cooking trailer, which resulted in a doubling of net income for cooking fundraisers. F&M also provides significant support to Orange County's Pacific Symphony, Susan G. Komen for the Cure, National Association of Women Business Owners-OC, Olive Crest, the Santa Ana Police Association, Orange Catholic Foundation, among others.
OUTSTANDING LARGE CORPORATION OR BUSINESS
The PIMCO Foundation, Newport Beach
Nominated by: CAPOC's Orange County Food Bank, Grandma's House of Hope, Illumination Foundation, JDRF, Olive Crest, OneOC
*Significantly impacting areas of urgent need through over $7M of giving and 8,864 employee volunteer hours to 100+ nonprofits
*PIMCO sets a strong example of corporate giving, having donated $7,712,535 through their employee match program, employee choice awards, grants program, good neighbor program and excellence awards program. The global investment solutions provider has an ambitious vision to have a positive community impact, including by giving back through the Orange County Food Bank's 'Share the Harvest' campaign. PIMCO raised funds to purchase food to assemble 1,000 food boxes its first and second year participating, then doubled the number of boxes its third year, provided 5,000 its fourth year and in this their fifth year established a goal to raise funds to feed 10,000 families. Through the PIMCO Partners Program, which promotes employee volunteerism to support the community, 850 employee volunteers have contributed 8,864 hours to 100+ nonprofits. Philanthropy is immersed in PIMCO's culture, with 460 employees personally giving to what amounted to a match of $377,568 to nonprofits of their choice. PIMCO fosters a culture of giving that positively touches many charities, nonprofits and organizations throughout its communities.
OUTSTANDING YOUTH OR YOUTH GROUP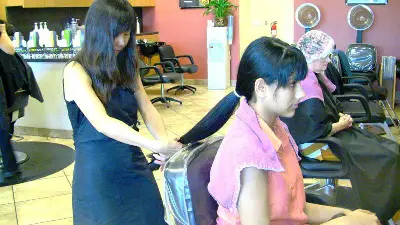 Nikita Urs, Santa Ana
Nominated by: Douglas Williams
*Passionate about helping less fortunate children, having collected over 1,000 Christmas boxes for underprivileged kids and donating her hair eight times to the ill, from age 5-15
*As a sibling to a brother diagnosed with cerebral palsy, Nikita Urs, 15, has a keen insight into what it is 'to be without,' through experiences with her brother, 18, who cannot talk, walk or eat. He has been her driving force to give back to the less fortunate. Since she was five-years-old, Urs has volunteered for Operation Christmas Child, was provides shoeboxes of Christmas toys, school supplies and necessities for underprivileged kids around the world. In 2003, at six-years-old, she collected 100 boxes and, with increases each year, collected 930 boxes in 2010. Beginning at age eight, in 2005, Urs donated her hair to Locks of Love, and has since donated her hair seven more times. A strong advocate for special needs kids, at age 10, Urs organized a fundraiser, selling chocolates, to raise $500 for Sea Star School for Neuroeducation, a school for kids with traumatic brain injuries. At 11, she raised $600 for the school. For many years, she organized a fundraising carnival at Hillview Special School, for kids with physical and mental disabilities. In 2011, she hosted an ice cream Sunday social for the school's students and staff. Additionally, Urs has completed 82 hours of tutoring in the last three years and 41 volunteer hours at her local public library since 2009.
OUTSTANDING VOLUNTEER FUNDRAISER
Joe Lins, Fullerton
Nominated by: St. Jude Memorial Foundation
*Committed to serving the local community through giving and leadership, including donating free ads for area nonprofits on a highly visible company billboard
*Joe Lins has made a significant impact on local nonprofits through his volunteerism and through his business as co-owner of Century 21 Discovery in Fullerton. Through running free ads for area nonprofits on a Century 21 Discovery billboard at the very busy street corners of Valencia Mesa Dr. and Harbor Blvd. and hosting Century 21 Discovery's Annual Charity Dinner & Auction events to benefit local nonprofits, over the past 17 years raising $215,000 as of December 2011, Lins' spirit of teamwork is infectious in bringing others together to provide philanthropic support. A volunteer leader on the Board of Directors for St. Jude's Memorial Foundation, his support totals nearly a quarter of $1M, since 1994, and under Lins chairmanship, St. Jude's capital Campaign for Excellence reached its $50M goal in 2009. Lins was the recipient of the Fullerton Chamber of Commerce 2012 Hawkins Business Leadership Award for his support for organizations including the Boys and Girls Club of Fullerton, Donate Life, Fullerton School District, Cal State Fullerton and more.
—
—
***********************************************
MEDIA CONTACT
Jess Block, Felten Media Services
JessBlockPR@gmail.com
909. 706. 8525
909. 510. 8214 fax
www.feltenmedia.com
www.jessblock.com
www.twitter.com/jessbphoto
www.facebook.com/feltenmedia