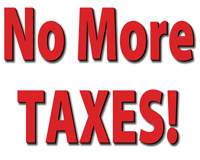 Santa Ana's local politicians on the Santa Ana City Council and the SAUSD School Board are trying to raise our taxes again with ballot measures in the upcoming November General Election. But their desire to raise our taxes will only hurt our residents and businesses at a time when the public is increasingly opposed to heavy taxation at all levels.
The largest age group in Santa Ana is the 25 to 44 group, making up over 31% of the population while those over 65 make up about 7% of the population.  Over 30% are under the age of 18. The median household income in our city is $54,521, according to the City of Santa Ana. The median household income in Orange County is $78,145 according to the U.S. Census. 
A family of four with an annual income of $84,450 or less now qualifies as low income in Orange County, according to the O.C. Register. Over 21% of the population in Santa Ana lives in poverty. Yet our local elected officials at both the Santa Ana City Council and at the SAUSD School Board are trying to raise our taxes again!
It makes no sense to try to raise taxes again when so many of our residents are barely getting by. And it doesn't make sense either when you factor in the city's voting demographics. While just over half of the voters in Santa Ana are registered Democrats, according to the O.C. Voter Registrar, 43% of the voters in our city are either Decline to State or are Republicans. The population is essentially split 50-50 between the red and blue/purple camps.
Santa Ana Councilman Sal Tinajero has made Measure X, his attempt to raise our sales taxes, the cornerstone of his Mayoral campaign. He must be insane as this is a terrible idea. Voters in Santa Ana are absolutely fed up with high taxes – and the topic is on the front pages as there is a statewide attempt to get rid of the onerous gas tax – Measure 6.
Over at the SAUSD 20-year incumbent John Palacio is similarly running for reelection while touting Measure I – the third SAUSD bond measure in Palacio's tenure. He is asking us to pay up again even as enrollment declines. Why would anyone support another bond measure and why would they vote for Palacio yet again after he has directly wasted millions of dollars generated by the previous bonds while failing to deliver on his promises?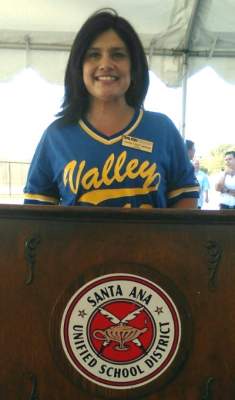 Fortunately there are a few anti-tax candidates running for local offices in Santa Ana this year:
There are quite a few other Santa Ana City Council candidates running this year but to our knowledge no one else has pledged to oppose any new taxes.
If you are tired of getting taxed to death please remember these anti-tax candidates on Election Day, Nov. 6, 2018, and encourage your friends and family to vote for them as well.