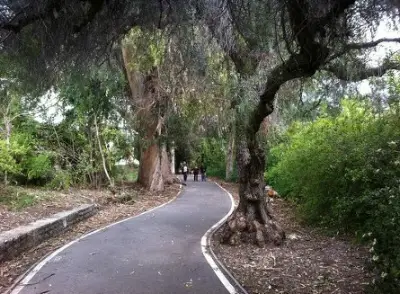 Southern California's PBS TV station, KOCE , is airing a story this Friday night about the controversy regarding the pending completion of the bike trail in Santiago Creek.  A group of residents in Santa Ana's Fisher Park Neighborhood are trying to stop the bike trail and are advocating for having the area fenced off from the public.  The KOCE feature will present both sides of this story.
KOCE is going to air this segment on Thursday night at 5:00pm and 11:30pm on "Real Orange" on PBS SoCal, and it will be  repeated on Sunday night at 5:00pm and 11:30pm.
Click here to learn more about the needed completion of the Santiago Creek bike trail.