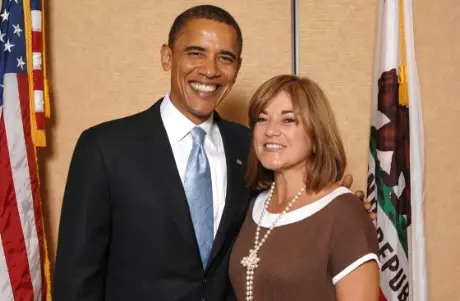 Congresswoman Loretta Sanchez, Representing California's 47th Congressional District
PRESS RELEASE, FOR IMMEDIATE RELEASE: January 24, 2012
MEDIA CONTACT: Adrienne Watson 202-309-0825
SANCHEZ STATEMENT ON STATE OF THE UNION
WASHINGTON, D.C. – Congresswoman Loretta Sanchez (CA-47) released the following statement after President Obama's State of the Union speech tonight.
"Tonight the President outlined his vision for our great country. I was glad a majority of his speech focused on our economy and the changes we must implement in order to get us back on track. A growing divide exists within our middle class, and this divide will continue until we implement real reform to our tax structure – both for families and for corporations. We must put into place a fair tax structure that eliminates tax breaks for the top two percent of income earners – the rich must pay their fair share.
"The President also devoted a good portion of his speech to the importance of affordable housing – I'm glad he made this a bigger priority than last year. The residents I represent in Orange County have and continue to suffer from scam mortgage lenders and high foreclosure rates, and stabilizing the housing industry must be a priority by the Administration and Congress. I look forward to working with the President to execute his plan to further address the foreclosure crisis so we can together make America a better place to live.
"Another component to continuing our economic improvement is investing in our children's education. I applaud the President's commitment to keeping the costs of public education down – higher education is fundamental to the success of our nation. The President took a strong stance tonight, stating that public universities that keep raising tuition rates will see a decline in taxpayer dollars. I agree with the President, and believe it is imperative that every student who dreams of a college education is able to afford one.
"While the President touched on immigration, I'm disappointed the Administration and this Congress has not focused enough on this issue. Comprehensive immigration reform simply must be addressed in a meaningful, substantive way – it is fundamental to our economic improvement and to the fabric of our nation.
"Bottom line – while many Americans continue to struggle, the President reminded us tonight how resilient the people of our country are, and that our great nation is strong and growing even stronger. I share his commitment to getting Americans back to work and looking forward to an even better tomorrow."
###
Congresswoman Loretta Sanchez is proud to represent California's 47th Congressional District, which includes the cities of Anaheim, Garden Grove, Santa Ana, and parts of Fullerton in Orange County. She serves as Ranking Member of the House Armed Services Subcommittee on Strategic Forces and a senior member of the Committee on Homeland Security. Rep. Sanchez is also a member of the fiscally conservative Blue Dog Coalition and sits on the bipartisan, bicameral Joint Economic Committee.