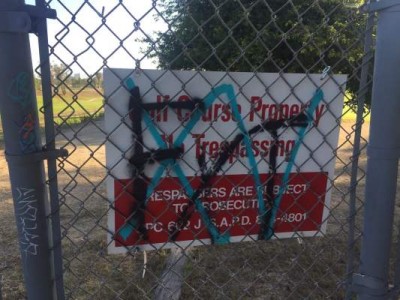 A war between two small Santa Ana gangs – the 5th Street and 17th Street Gangs, left a 4-year-old child dead way back in 1989.  The slaying came after "a moderate amount of gang activity, moderate to heavy" during the summer, according to the L.A. Times.
Sounds a lot like this summer doesn't it?  Once again we have a number of Santa Ana gangs at each other's throats.  Their graffiti is everywhere and it is taking a long time, sometimes over three weeks, for the City of Santa Ana's anti-graffiti contractor to paint over the gang tagging.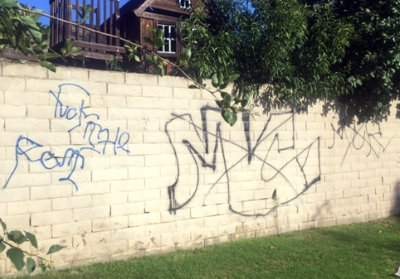 Graffiti is bad enough – it makes our city look terrible.  But leaving it up for weeks is adding to the simmering gang wars in our city.  One gang tags then another crosses their tag out and adds their own.  The cycle will worsen into violence before long.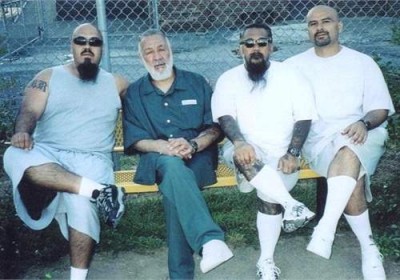 None of this is new to our city. In August of 1992, the local Mexican Mafia leader and local heroin hype, Peter "Sana" Ojeda, called a meeting in El Salvador Park (east of the Santa Ana River at Civic Center Drive and Raitt Street) of representatives of more than 50 rival Hispanic gangs. Leading the meeting of several hundred gang members was Mexican Mafia members Peter "Sana" Ojeda, Mike "Musclehead" Salinas, Raymond "Champ" Mendez, Ambrose "Sporty" Gil, and La Eme associate Arturo "Art" Romo, according to Police Mag.
After the infamous El Salvador Park meeting, Art Romo organized the "United Gang Council" to support La Eme and "Sana" Ojeda's gang edicts. This ordered "peace treaty" was actually the enforcement of the Mexican Mafia rules of engagement and taxation. These edicts did not stop gang murders; they only prohibited the drive-by shooting tactic. But the gullible politicians and the media ate it up like piranhas on a pork chop. They treated the Mexican Mafia's gang truce leaders as if they were neighborhood heroes.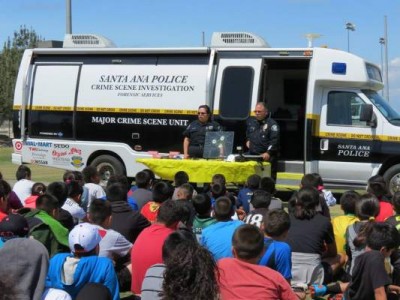 The City of Santa Ana responded as well, back in 1992, with a plan to increase recreational programs for youth, set up a hot line for reports of gang activity and expansion of a self-esteem program to more local schools, according to the L.A. Times.
Most of the plan was never implemented.  In the first five months of 1993, 15 people were slain in gang violence–six more than were killed during the same period in 1992.
"All the programs aren't going to change anything," said a former gang member who refused to give his name. "It's la vida (the life) in Santa Ana."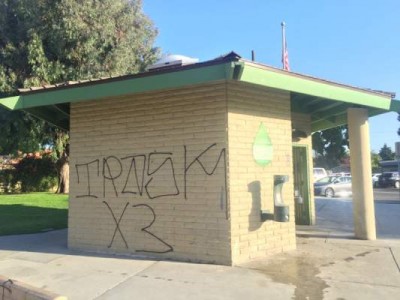 The programs continue today, with different names.  Project Pride is now the OCDA's GRIP program, for example. But they don't seem to be working any better today than they did in 1992-1993.
I have no confidence in our City Council or our Chief of Police and City Manager.  If they can't even control the graffiti in our town what hope is there that they will solve our city's eternal gang problem?  What will they do when the gangs start killing innocent residents of our city?