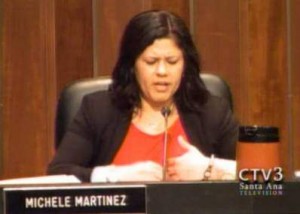 Should Santa Ana Mayor Miguel Pulido and local community leaders demand an appeal of the Santa Ana City Council's decision to fire City Manager Paul Walters – seven months after they voted unanimously to hire him?
My sources report that the Council is allegedly working overtime to discredit Pulido and Walters – in case there is a public hearing to review the Council's decision to fire Walters.

While the Council Members said nice things about Walters at the close of Tuesday night's Council meeting, the attack they are supposedly preparing is beyond belief.  My insiders tell me that the Council is trying to find proof that former Santa Ana Mayor Pro Tem Claudia Alvarez had an affair some years ago, with Walters.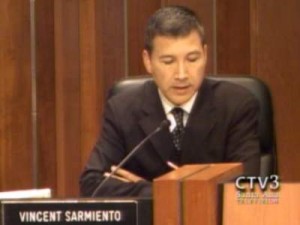 Crazy right?  But remember that Council Member David Benavides' allies and supporters attacked Pulido's kids during last year's heated mayoral race, so nothing is beyond these people.  They appear to have no shame.
But that's not all.  The Council is also allegedly trying to make a case that Walters was somehow involved in the sting operation that brought down former Council Member Ted Moreno.
The chisme is that the Council is trying to make a case that both Pulido and Alvarez voted to hire Walters as City Manager as Quid Pro Quo – for the above stated reasons.  Unbelievable!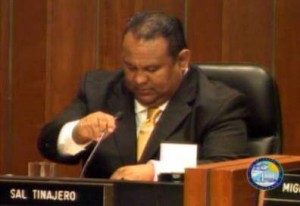 So why then did Council Members Vince Sarmiento, Sal Tinajero and Benavides all vote to hire Walters too?  This happened a short seven months ago!  Have these people lost their minds?
Remember that Martinez, Tinajero and Benavides have been on the Council since 2006.  And Sarmiento was appointed to the Council in 2007.  These people willingly went along with former City Manager Dave Ream's increasingly harebrained schemes even though – according to my pajaritos, Ream may have been suffering from Parkinson's disease for the last three years of his tenure as City Manager – and his decision-making became increasingly erratic.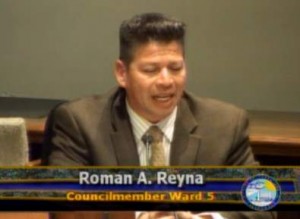 Walters inherited a mess – after Alvarez led the charge to retire Ream and get rid of his associates.  And Walters came through – saving our city from a massive budget crisis.  Did he kick the can down the road?  Sure – but he did what he had to, in order to resolve our budget crisis.  This Council was supposed to get to work resolving the budget crisis this year.  Instead they appear to be smoking loco weed.
So now the Council is preparing to scorch the earth.  What then should Pulido do?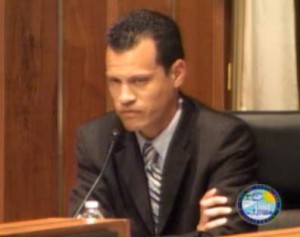 Do we start a recall?  Or do we get started recruiting candidates to take out Tinajero, Martinez and Benavides when they come up for re-election in two years?
Do we force the Council to hold a hearing over the firing of Walters?
Or should Pulido take the high road – and hold a press conference so he can talk directly to the people of Santa Ana?  If he were to do so he would, I believe, be able to make a strong case that the Council Members are not serving the people of our city but are instead on a downward spiral of pettiness and outright insanity.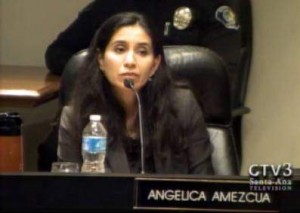 Pulido could suggest a different path – this Council should be doing what they were elected to do – which was not to start a war against Pulido and our City Manager.  Indeed this war on Pulido is nothing more than an attempt to overturn the will of the voters – who overwhelmingly voted for Pulido, not Benavides.
It is painfully obvious that the Council is being advised by the unhinged SAUSD Trustee John Palacio – whose friend Nativo Lopez was recalled in great part due to Pulido's efforts.  And I believe that failed mayoral candidate Alfredo Amezcua is also involved in the Council's odious scheming.  He has been whispering into Martinez' ears for many years.
This Council is leading our city into a Civil War we do not need.  What a way to start the New Year…