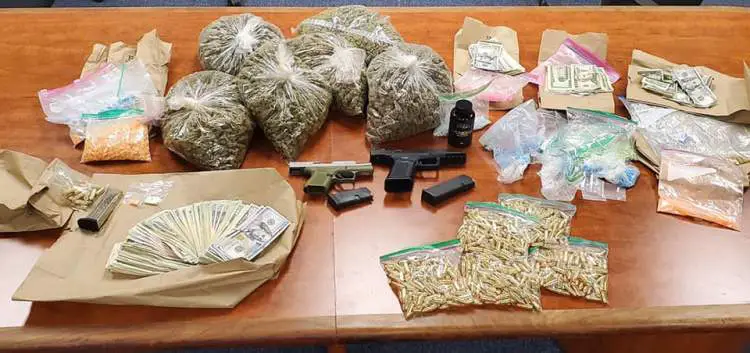 The Garden Grove Police Department Gang Suppression Unit (GSU) had been conducting an ongoing investigation into gang members selling narcotics in Garden Grove.
Over the weekend, GSU police detectives were able to develop information on the suspects' whereabouts and conducted a vehicle stop.
Three pounds of Marijuana was found in plain view, with $20K in cash also seized from the vehicle.GSU then obtained and served a search warrant, with the help of the K9Unit and patrol officers.
During the service, a Glock 22 .40 Cal ghost gun, a Glock 43 .9mm ghost gun, over 500 rounds of 9mm ammunition, an additional $5k in cash (totaling $25K), 1000 MDMA pills, an additional six pounds of Marijuana, 500+ Xanax pills, several vials of Ketamine, and 500+ Oxycontin/fentanyl pills was seized.
Four suspects were arrested and later booked in Orange County Jail.