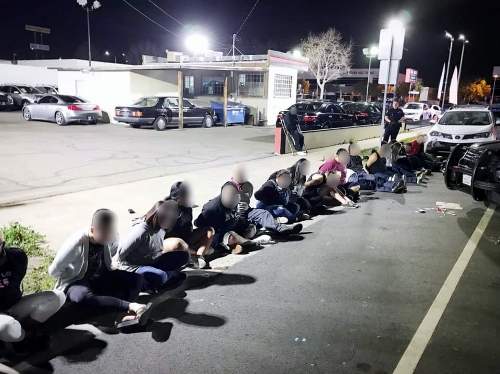 It was a busy weekend for the Garden Grove Police Department. On Friday evening, February 19, 2021, their Special Investigations Unit (SIU) served a search warrant on a suspected slap house (illegal gambling location) on the 13000 block of Cypress St., with the assistance of the Community Impact Unit (CIU), Gang Suppression Unit (GSU), the K9Unit and patrol officers.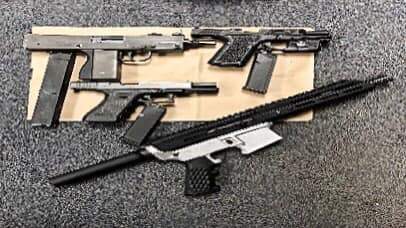 The police officers located and seized $4K+ in cash, a Mac-10 with a loaded high capacity magazine and suppressor, two loaded handguns, and one dismantled assault rifle from the illegal gambling operation at that location. Eight gambling machines were also located in the detached garage.
A total of 21 people were arrested for either a warrant, illegal gambling and/or obstructing an officer/resisting arrest.