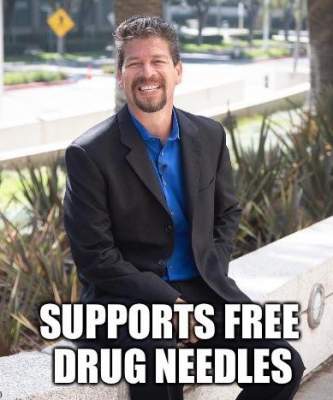 SANTA ANA, Calif. – Former Santa Ana City Council Member Roman Reyna pleaded guilty today to committing election fraud for submitting nomination papers under penalty of perjury that falsely claimed he lived at a residence within Santa Ana Ward 4 in order to run for that Ward's City Council seat in 2018. Reyna was elected to represent Ward 4 in November 2018.
Reyna pleaded guilty to one felony count of perjury and one misdemeanor count of Elections Code 18201, filing fraudulent nomination papers, as part of a plea agreement. He was ordered to pay $578,053.16 in restitution which represents the cost of the special election the City of Santa Ana had to hold to replace Reyna on the City Council. Reyna will be banned for life from holding elected office.
After a one-year progress review, the guilty plea to the felony charge will be withdrawn and he will be sentenced on the misdemeanor Elections Code charge if Reyna makes progress toward completion of the terms of his probation.
Between June 2018 and October 2018 Reyna filed several official documents, including a document re-registering to vote in Ward 4, and City Council nomination papers, under penalty of perjury which stated that he resided in Ward 4. He did not reside in Ward 4 during that time period.
"Democracy exists to ensure that people have a voice in how they are governed," said Orange County District Attorney Todd Spitzer. "Engaging in election fraud robs residents of their voice and threatens democracy."
Deputy District Attorney Matthew Plunkett of the Special Prosecutions Unit is prosecuting this case. Reyna was represented by attorney Steve Baric.