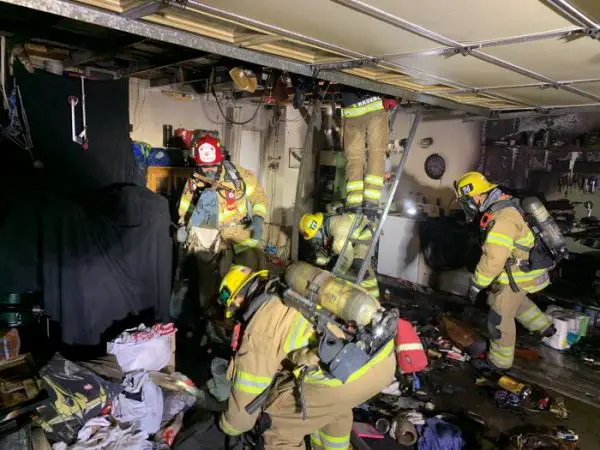 The OCFA sent firefighters to a fire in Santa Ana early this morning at 12:09 a.m. to a structure fire at the 1900 block of W. Moore Ave. in the City of Santa Ana.
Due to an aggressive fire attack initial knockdown occurred in under 20 mins and the fire was controlled in 34 mins.
Which Santa Ana City Council candidates will you vote for this November?
Two residents and a dog were displaced. No injuries were reported and no other structures were involved.
The cause is still under investigation.
The fire occurred in a residential neighborhood just east of Segerstrom High School and Christ our Savior Catholic Parish in Santa Ana's Metro Classic Neighborhood.