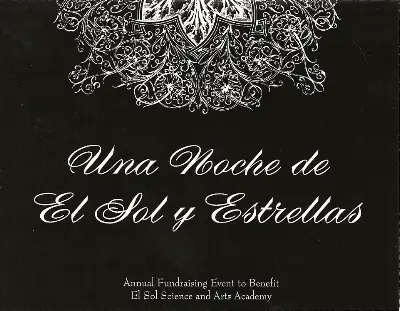 Summer Fundraising Event for Arts Education:
On the evening of July 21, 2012, El Sol's Parent and Teacher Organization will hold a fundraising event, Noche de El Sol y Estrellas, to support the school's arts education. Tickets are $75 per person.
If you would like to support the event by purchasing a ticket or volunteering, please contact Rosalba Hernández at rosalba.hernandez9@gmail.com or 714.357.7446.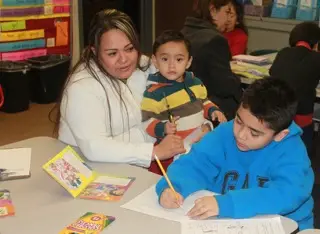 El Sol is a  dual-immersion charter school in Santa Ana, California.  It was founded in 2001 with 110 students in kindergarten and 1st grade.  El Sol now has 680 students enrolled in preschool through eighth grade. El Sol values accountability and expects everyone – including students, teachers, administrators, parents, and the community – to support the success of the school.  As a result, in its short history, El Sol has dramatically raised its test scores to become one of the top-two performing schools in Santa Ana.
Click here to visit El Sol's website.