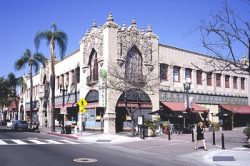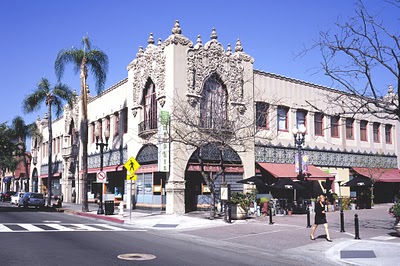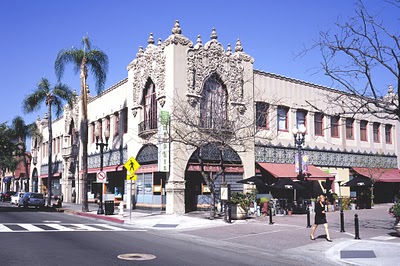 Coast Magazine has published an article about the arts Orange County – outside Laguna Beach.  The article mentions Santa Ana, as well as the growing arts movements in Fullerton, Costa Mesa and San Clemente.
The article is pretty good – and it even includes links to some of our Downtown hotspots.  The writer got a bit mixed up in his first paragraph, where he appears to morph the Santiago Art District with our Downtown Artists Village.  But that's OK – it is a minor error that one of their readers corrected in a comment.
Here are a few excerpts from their article, about Santa Ana's art scene:
Well, for starters, there's the Santiago Art District in downtown Santa Ana. Known by locals as the Artist Village, this neighborhood is eight blocks of bursting creativity, including trendy restaurants, galleries, theaters, museums, apartments, and cafes. Every third Saturday of the month, the district holds an art walk where shops and galleries keep their doors open late into the night with live music and plenty of food and drink.
The colorful district has an equally colorful history. It was discovered in 1769 during a Franciscan expedition and flourished during the California Gold Rush. Since then, the city remained prosperous from the advent of rail transport in 1877 to reaping the benefits of World War II's industrial boom. In the 1980s, there was an effort to restore the city which today is experienced as an eclectic, rugged alternative to, say, Laguna Beach.
So where should you start? Once in Santa Ana, head for the Grand Central Art Center at 125 N. Broadway. There, you might hear the roar of table saws from an on-site studio as you wander the BC Space art gallery. Over 40 artists are displayed there and famous artists like Mark Ryden were shown back when they were lesser known.
"A major museum would never touch most of the work we carry," says Director Dennis Cubbage. "We'll catch artists before they get big."
After that, stop by the Orange County Center for Contemporary Art or the Santora Arts Building, also on North Broadway. If you're hungry, you can dine at one of the many popular spots like The Crosby, Memphis, Lola, or The Gypsy Den.
So yes, there is art beyond Laguna's main beach. Venture over to Santa Ana for more underground, grungier artists and a refreshingly edgy experience.
Click here to read the rest of the Coast Magazine article.