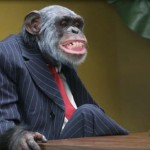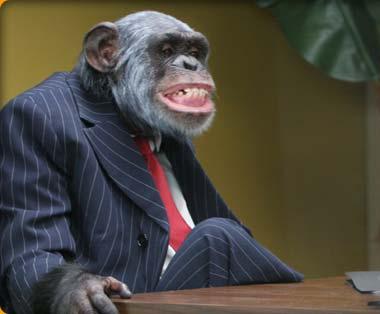 There has been some talk this week, in the local blogosphere, about whether or not someone might be qualified to be a City Commissioner.  That is a good subject to review here – what exactly does it take to be a City Commissioner here in Santa Ana?
We have a lot of great City Commissioners here in Santa Ana.  But look at any City Commission, in any city here in Orange County, and you will find quite a few space-fillers, biding their time in suits but contributing little.  And from time to time you may even find consultants and lobbyists – serving as Commissioners in order to facilitate their monkey business.  Sad to say, there is not much we can do about that.  These self-serving Commissioners often raise thousands of dollars for their sponsors.  You just can't get rid of them.
Here is what the Santa Ana City Clerk has to say on the subject, on her web page:
The following requirements apply to all Santa Ana Citizen Advisory Boards or Commissions:
With the exception of members of the Youth Commission, under the age of 18, members are appointed from the qualified electors of the City.
No person who serves as the treasurer of a campaign committee, which receives contributions for any candidate for mayor or councilmember, shall be eligible for appointment to any appointive board.
No member who has served three consecutive terms of four years each is eligible for reappointment to a commission (with the exception of the mayoral representative).
That my dear readers is it.  Do you have a pulse?  Do you agree to act ethically?  Are you in compliance with the requirements above?  If yes on all counts, you can be a City Commissioner.
However, there is one caveat – it is an unwritten rule.  City Commissioners are appointed by the Mayor and the Members of the City Council.  If one of them is nice enough to appoint you, then you ought to be loyal to that Council Member.
So let's say you get appointed to a City Commission, and then you decide that the Council Member who appointed you is a scumbag.  Well, the honorable thing to do would be for you to resign.  That's right.  Resigning would be your only option – or you could wait for the Council Member to come up for re-election and challenge him, assuming you could come up with the required number of nomination signatures.
That is how the system works.  Is that fair?  That does not matter.  It is the system.  If you have access and are an active supporter of a certain Council Member, then you have a chance to serve on a City Commission.  It really is that simple.
If however you spend your time criticizing the Council and forcing the City Clerk's office to waste hours upon hours on ridiculous Freedom of Information requests that are really the art of making mountains out of molehills, then you are most certainly not a candidate to be a City Commissioner.
Is that the end of the world?  Frankly, no.  I can do more here on this blog to bring real change to Santa Ana than any City Commissioner.  You can do that too – or get involved with a local charitable organization or church.  You can make a difference on the ground, in the community – where it really matters.
Commissioners mostly serve as the eyes and ears of the Council.  They vote on their behalf, as they believe their sponsor would.  And in the end the Council can overturn their every move – and dump them without cause.  That is just how the system works.
So you still want to be a City Commissioner here in Santa Ana?  OK, click here to download a roster of vacancies and expired terms.  And then click here to download an application form.  Fill it out, sign it and fax it to the Santa Ana City Clerk, Maria D. Huizar, at (714) 647-6956.  Then be sure to contact whichever Council Member you know and ask them to appoint you to fill a vacancy on whichever City Commission you are interested in.  That is really all it takes.
If you don't get the Commission appointment you wanted, remember – it is not the end of the world.  There are many ways to help our community.  Keep reading this blog and you will read about every charitable effort in town.  Get involved and make a difference where it really counts!