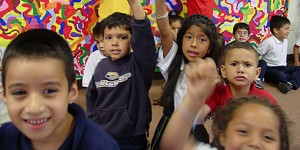 Children First, A Merage Foundation, is recruiting active volunteer Nurse Practitioners, Pediatricians and Family Doctors for an innovative health screening program at El Sol Science and Arts Academy, a unique Charter School in Santa Ana.
Health screenings link family members often for the first time to a health care system.
The Merage Foundation encourages and facilitates the use of the tremendous skills and resources of Orange County's retired citizens to significantly improve the early childhood development opportunities for children from Orange County's low-income families. Through the Foundation, retirees make important contributions to innovative early childhood development providers that serve needy children, enhancing quality of life and fostering a sense of supportive community throughout Orange County.
Information about the Best Nursing Schools is available with this resource to help you to learn how you could become a nurse as well. Great nurses are always needed, and you could be one of the people to make a difference to children who need medical assistance.
Screening Summary:
Nurse Practitioners and Doctors identify health problems helping to
prevent disease and improve health
Nurse Practitioners and Doctors work with promotores (coaches) to refer
families to medical homes
Nurse Practitioners and Doctors have flexible options for volunteering
Tuesday evenings, Thursday evenings or Saturday mornings
Interested in helping out?  Click here to read the latest Children First newsletter.  Click here to read a flier about this volunteer program. And click here to see the El Sol Art Gallery.  These kids are so talented!
Contact Alejandro Tovares, program officer for Children First, a Merage Foundation, at 949-474-5884 or at atovares@meragefoundations.com.  Click here for a volunteer application.