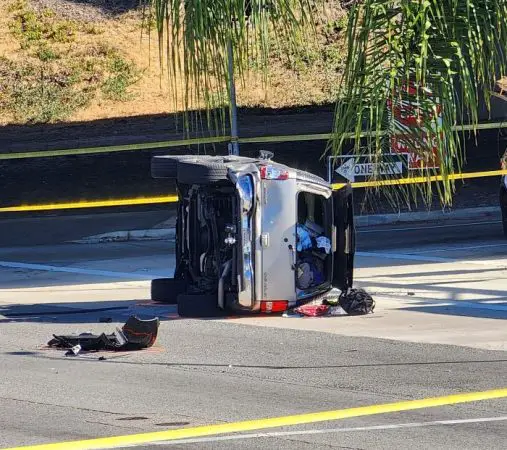 On Saturday, September 24, 2022, at 5:31 A.M., the Santa Ana Police Department received multiple calls regarding a multi-vehicle traffic collision in the area of 1300 N. Grand Avenue. Additionally, callers reported one of the occupants of an involved vehicle was ejected and lying in the roadway.
Will you still vote for Sarmiento even though his family is suing the City of Santa Ana?
Officers from the Santa Ana Police Department and members of the Orange County Fire Authority responded to the scene. Officers located a female occupant lying within the intersection. The female occupant was transported to a local trauma center in critical condition and was later pronounced deceased.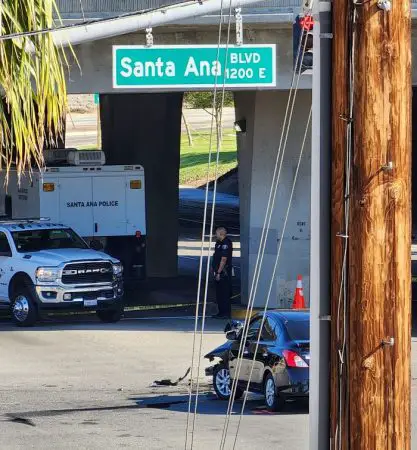 Based on the preliminary investigation, the vehicle occupied by the decedent was traveling east on Santa Ana Boulevard towards the intersection of Grand Avenue. The vehicle entered the intersection against a red traffic signal and was struck by another vehicle traveling south on Grand Avenue.
Additional occupant(s) from the decedent's vehicle fled the collision scene. It is unknown at this time if alcohol and/or drugs were a factor in this collision. The other driver involved in the collision remained at the scene and cooperated with investigators.
The Santa Ana Police Department's Collision Investigations Unit (CIU) is handling the investigation. Video evidence showed multiple vehicles at the intersection at the time of the collision, and it is believed there may be additional witnesses.
Anyone possibly having information about this collision is asked to contact Investigator Corporal N. Quinones at (714) 245-8216 or the Santa Ana Police Department's Traffic Division at (714) 245-8200.