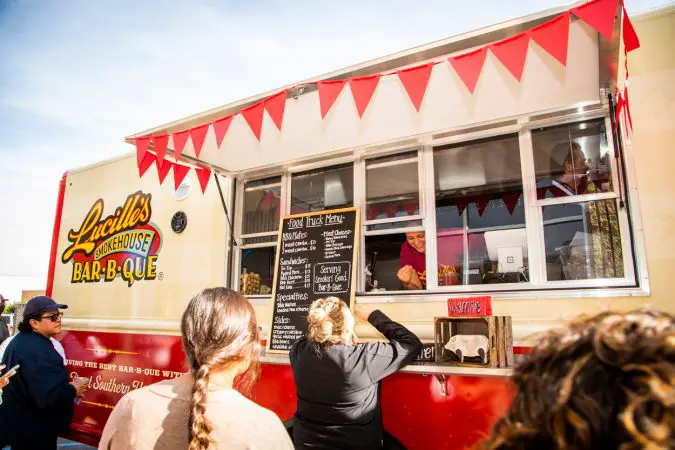 Join Lucille's on Wednesday, September 20th from 11 a.m. to 1 p.m. for a great cause. Their one-day-only Day of Giving pop-up, with Lucille's on Wheels, will be servin' up a $8.99 Chicken Shack Plate. 100% of the proceeds from plates sold will be donated to local food banks.*
$8.99 Chicken Shack Plate includes:
Purchase a Day of Giving Chicken Shack Plate and receive a $10 bonus card!**
They'll also have games, prizes, giveaways, live music and more!
Location: The District at Tustin Legacy, at 2550 Park Ave., Tustin, CA 92782.