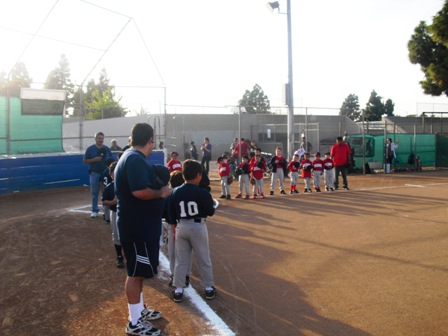 Come out and support Northeast Santa Ana Little League by picking up dinner at Lamppost Pizza (17391 17th Street, Tustin, CA 92780, (714) 669-1111, http://www.lamppost-backstreet.com/Tustin-Home.html), Tuesday, January 17, 2012 from 4:00 p.m. – 8:00 p.m. and help us raise funds for NESALL. 40% of all sales for the evening will go to NESALL.
Bring the attached flier with you or tell them you are there to support NESALL when you place you order for NESALL to receive credit for your purchase. You may eat in or take your food home.
We will also be accepting registration for the Spring 2012 season during this time. This is a great opportunity to sign-up as try-outs are Saturday January 21, 2012. Don't wait until Saturday morning as it will be a busy day. You can also register online at www.eteamz.com/nesall.
Little League baseball is a great value. For the price of registration your children receive more than 18 weeks of fun, excitement, exercise, learning, making new friends, and most of all memories to last a lifetime. That is less than $10 per week!! Payment plans and limited scholarships are available.
Mark your calendars for Tuesday January 18, 2012 4:00 p.m. – 8:00 p.m. and let Lamppost cook dinner for you!