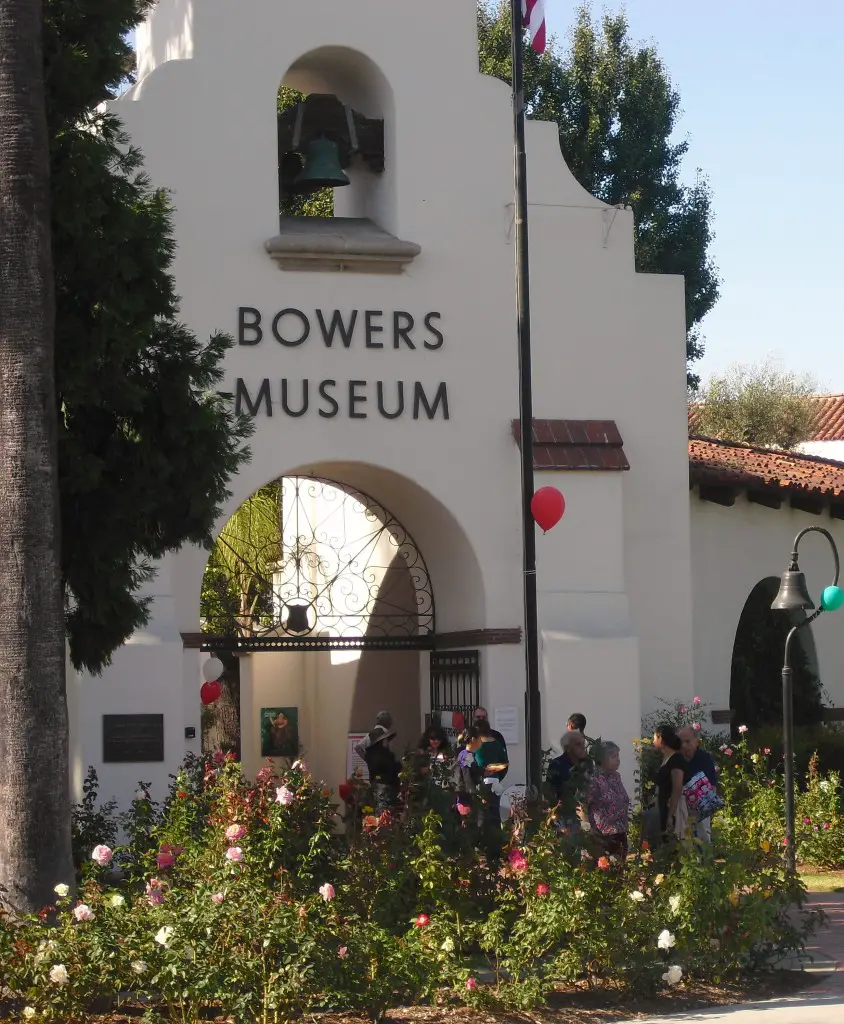 This Sunday, November 1, the Bowers Museum will be presenting a "Day of the Dead" Festival, starting at 12 noon.  Here is their schedule of events:
MEXICAN DAY OF THE DEAD FAMILY FESTIVAL
12:00 PM
Revel in one of Mexico's oldest traditions by honoring the spirits of our lost loved ones as they come back to earth on this special day. Dia de los Muertos (Day of the Dead) is a celebration of life through music, dance, food, and art.
NORMA KERSHAW AUDITORIUM
11:00 – 11:20; 3:15 – 3:35
FILM: Flickering Lights: Days of the Dead – A visual journey into the history and celebration of the Mexican Days of the Dead.
1:30 – 3:00
FILM: Macario directed by Roberto Gavaldón – This classic Mexican movie depicts a man's struggle over his own needs and the needs of his family during the Dia de los Muertos holiday. (English sub-titles)
LOBBY
Ofrenda (memorial altar) Honoring Santa Ana Artist JANICE LOWRY
MARGARET AND CLEO KEY COURTYARD
12:00–4:00 Art projects including Mexican sugar skulls, food sampling including pan de muerto (bread of the dead) and Mexican hot chocolate, face painting.
12 – 12:20 Balet Folklorico Monte Alban, led by Fe Perez of Oaxaca, Mexico.
12:30 – 1:30 Mariachi Kids, directed by Gabriel Zavala, play the favorite songs of our loved ones.
1:45 – 2:30 Grupo Folklorico Los Soñadores: Authentic dances from Veracruz, Michoacan and Guerrero, honoring el Dia de los Muertos.
2:45 – 3:30 Xipe Totec Danza Azteca performs ritual dances of the Ancient Dia de los Muertos.
FLUOR GALLERY
11:00 – 4:00 Casa de Calaveras, a Mexican haunted adventure created by George Newnam.
KIDSEUM – free admission
Open from 11:00 to 4:00. Make your own Day of the Dead puppets and masks.