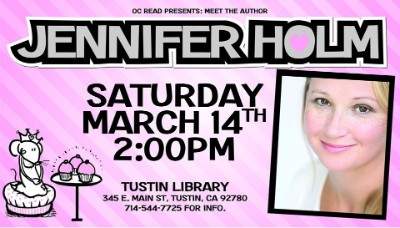 SANTA ANA, Calif. (March 10, 2020) – Orange County Public Libraries is proud to present two bestselling author events: one with Heather Morris, author of the novel The Tattooist of Auschwitz, and the second with Jennifer Holm, author of the popular children's series Babymouse. This second event is supported by OC READ Families for Literacy.
The authors will read from selected works and share their experiences as writers. Additionally, there will be a Q&A and an opportunity to meet each author. Both authors' books will be available for purchase, and the authors will be signing their titles for booklovers.
Heather Morris is the #1 New York Times bestselling author of The Tattooist of Auschwitz. This debut novel is a beautiful, illuminating tale of hope and courage based on interviews conducted with Holocaust survivor and Auschwitz-Birkenau tattooist, Ludwig Sokolov.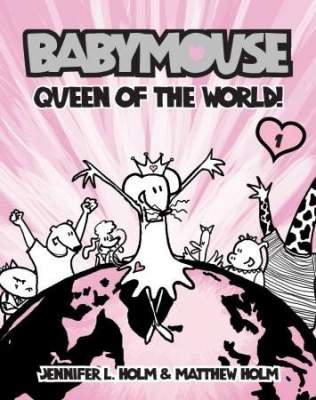 Jennifer Holm is three-time Newberry honor winning and New York Times bestselling author known for her graphic novel series, Babymouse. This popular series showcases the trials and tribulations of elementary school.
WHEN:
Heather Morris – Saturday, March 14, 2020 from 2:30-3:30 p.m.
Jennifer Holm – Saturday, March 14, 2020 from 2-3 p.m.
WHERE:
Heather Morris – Laguna Niguel Library; 30341 Crown Valley Pkwy, Laguna Niguel, CA 92677
Jennifer Holm – Tustin Library – 345 E. Main St, Tustin, CA 92780
OC Public Libraries mission is to provide access to information and promote literacy at all ages. Access to world-class authors inspires reading communities to meet powerful role models in the literary world. For many, it is their only opportunity to meet an author.
No registration required.
OTHER LINKS:
Heather Morris – https://www.facebook.com/events/519273455633637/
Jennifer Holm – https://www.facebook.com/events/242262050102015/