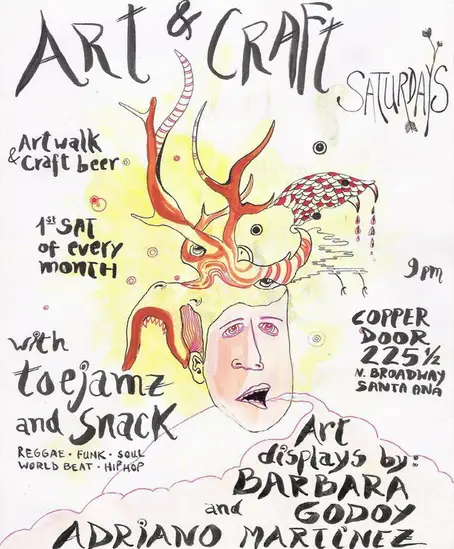 Art & Craft Saturdays at The Copper Door in Santa Ana
Come down early for the downtown Santa Ana art walk, stay late for craft beers, art displays, and vinyl wave selections by Toejamz and Midnight Snack!
This month's featured artists: Barbara Godoy & Adriano Martinez
Join us underground in the best drinking atmosphere in Orange County. Have a brew from a tiny town you've never heard of on the other side of the planet, shoot some pool, pop a lock, treat your retinas and cochleas to the stimulation they deserve!
First Saturday of every month.  21+.
Time: Saturday, April 2 at 9:00pm – April 3 at 2:00am
Location: Copper door
225 1/2 N. Broadway
Santa Ana, CA
Click here to RSVP on Facebook.