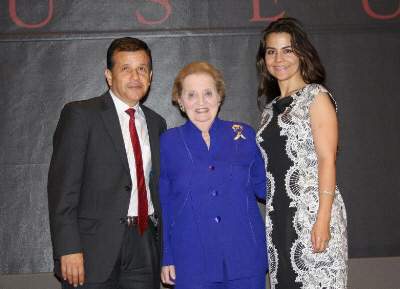 Dinner & Dance Fundraiser to elect Karina Onofre for the Santa Ana City Council's Ward 5, at El Nuevo Monterrey
Date: Thursday November 1, 2012
Time: 9:00pm To 12:00am.
Location: El Nuevo Monterrey Restaurant
Address: 601 N. Harbor Blvd. Santa Ana CA 92703
Stamped Tickets will be sold at Karina's campaign office:
726 S Main St, Santa Ana, CA 92701.
Tickets are $20.00 per person including dinner. $25 at the door.
Please make your checks payable to" Karina Onofre Santa Ana City Council 2012″
*Beautiful floral arrangements from local Santa Ana business owners will be auctioned and karate gift certificates will be raffled, from a Santa Ana Karate instructor. Come support our businessmen and businesswomen.
**THANK YOU FOR SUPPORTING KARINA ONOFRE for Santa Ana City Council**
For additional contributions, envelopes will be available at the event.
Please RSVP at (714)547-2400 or email karina@karinaonofre.com
GRACIAS!!!