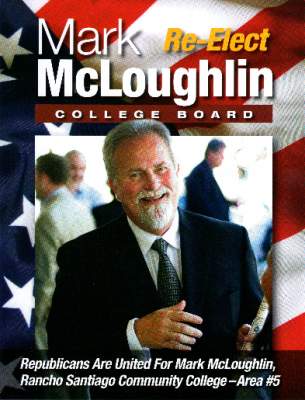 Nice try, but no cigar.  Mark McLoughlin, a candidate for Area 5 on the Rancho Santiago Community College District's Board of Education, sent out a mailer today implying that he is a Republican.  But he is not.  He is, like the other two candidates for Area 5, a Democrat.
McLoughlin also has never met a tax increase he didn't like.  He has supported every single bond measure in our area in the past ten years.  And he currently supports yet another one, Measure Q.  He also supports Prop. 30, another tax increase.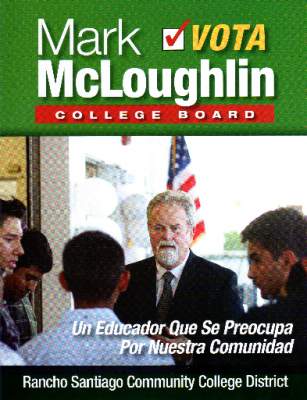 McLoughlin touts his experience in business on this mailer.  However a mailer he sent out in Spanish last week said he was an educator.  That was of course a blatant lie.  He is not a teacher nor is he a college administrator.  He is a politician.  And he will apparently do and say anything so that he can hold on to his elected position.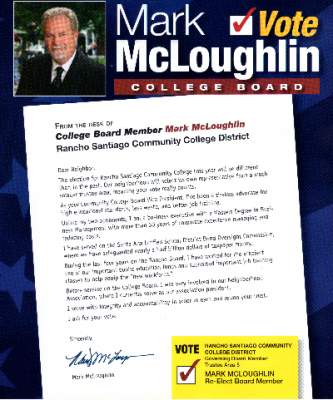 It is however quite likely that one of his opponents will beat him.  He is opposed by an actual educator and administrator, Dave Chapel, and Santa Ana Mayor Pro Tem Claudia Alvarez, who also works as an Orange County Prosecutor at the District Attorney's office.