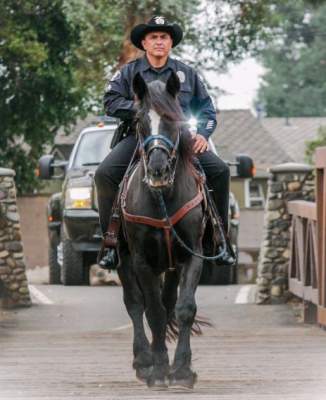 A Santa Ana Police Department horse named Bonita died "suddenly and unexpectedly" on Friday, according to the SAPD's Twitter account.
Bonita served on the SAPD's Mounted Unit for six years.
Bonita was partnered with Cpl. Verdugo.
Bonita did not have any known medical problems before she was found dead in her stable, according to the SAPD.
A local police officer did however tell me today that Bonita had been ill before she passed away but he did not know the nature of her illness.
SAPD Chief David Valentine said "On behalf of the (Santa Ana) community, I appreciate Bonita's years of service and that of her partner, Cpl. Verdugo."