The recently concluded Santa Ana Recall Election was a grueling experience but it won't be long before we start getting bombarded by mail yet again from the candidates for the Santa Ana Mayor's race. This November we will be asked to choose the successor to longtime Mayor Miguel Pulido, who is finally going ot term out after over 20 years in office.
The City of Santa Ana has not yet posted the candidates who are running for Mayor, but here is a rundown of the candidates I know are running and those who might be considering running: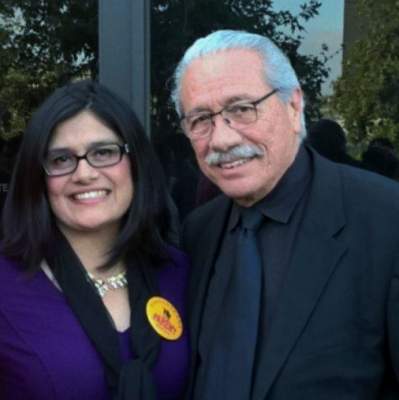 All of the above candidates are registered Democrats except for Iglesias. Folks always count her out but Iglesias has a history of winning tough races. She may have been recalled from the City Council this month but she could win a mayor's race where all the other candidates are talking from the same liberal playbook.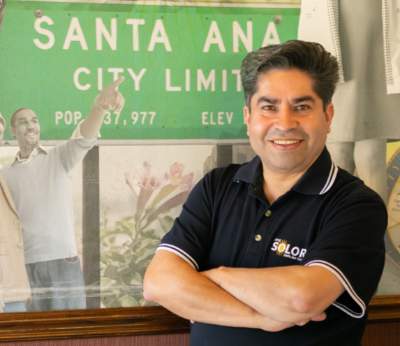 Solorio is expected to have the biggest campaign warchest. He was a champion fundraiser for the Democratic Party when he was in Sacramento and today he works at a law firm doing essentially lobbying. He has major connections both in Orange County and in Sacramento. But the NIMBY's hate him and he lost his last big race, when he challenged then State Senator Janet Nguyen a few years ago.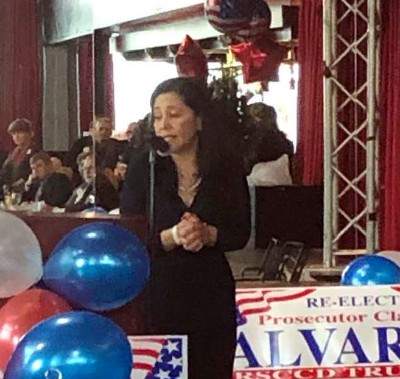 Alvarez has always had mayoral ambitions. But she she stepped in it big time a few years ago when she compared a DTSA landlord to Hitler only to find out he was the descendant of Holocaust survivors. She has a sweet smile but you always have to worry about the knife she is holding behind her back.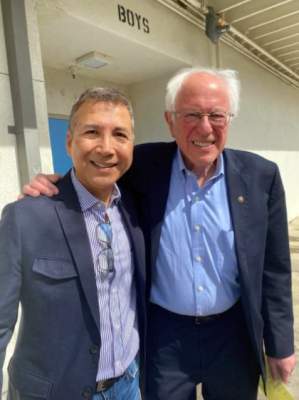 Sarmiento has steadily drifted to the left over the years but he has a history of turning on his friends. Pulido helped him to get onto the City Council years ago and sure enough Sarmiento turned on him. Recently Sarmiento flipped on his longtime supporter, Ryan Ogulnick, as Sarmiento came out against the 2525 N. Main St. apartment project that he had previously supported. Sarmiento has been so squishy on the issues over the years that he has failed to build much of a voter base.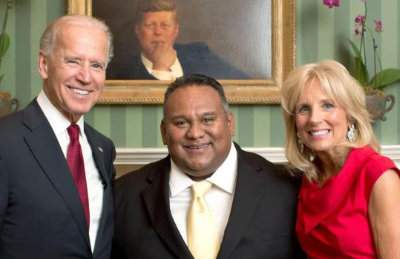 Tinajero has not yet announced that he is running but he barely lost to Pulido last time around so the thought of running again must surely be on his mind. The amiable Tinajero is a master at working with the national media and he recently was able to get the Santa Ana High School Valedictorian onto a national T.V. program honoring 2020 graduates. And while Sarmiento allied with Bernie Sanders, Tinajero has been connected with both Barack Obama and Joe Biden for years. He would be a compelling candidate if he jumps in again.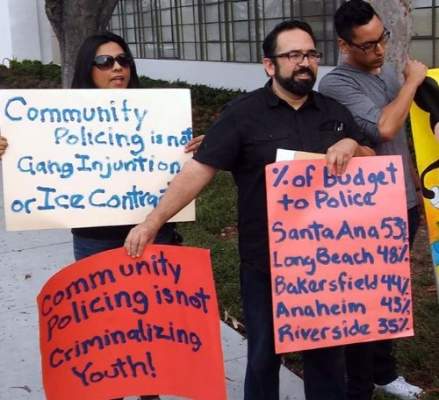 The rabble-rousing Vazquez, like Sarmiento, is a Berniecrat. His biggest beef is with the police. He is, like Tinajero, a local public school teacher, but he is very far left. He has run for Mayor before and I can certainly see him doing so again as none of the others on the ballot will be socialist enough for his taste.
There may be other candidates emerging in a few months. None of the candidates noted above appeals much to the NIMBYs or the Asian voters. One guy who does is current Santa Ana Council Member Phil Bacerra but he tells me he has only been on the Council for a year and he doesn't think it is his place to run for Mayor yet. But I could see him changing his mind if enough people ask him to jump into the race.
Who will you vote for in November for Santa Ana Mayor?