The Santa Ana Literary Association will be presenting a new poem by a local poet every week this year. This week's poem is "A Breath" by David Lopez:
A Breath
Sunsets,
They do not take respite—
Like the hummingbird outside Nina's rosal,
Resting her cradled wings.

Colors,
They arrive to reset wounded hands—
In spite of the tired whistle of cola de caballo reeds where caracoles no longer dwell.

Cumulonimbus,
wrinkles in our eyes
And do not stop to hear our cries,
To carry our unmasked voices from bugambilia to Alcatraz.

And here we are.
They pass us by—
Fuchsia litany with tangerine lashes.

The sunsets—
The resets—
The sun—
sets.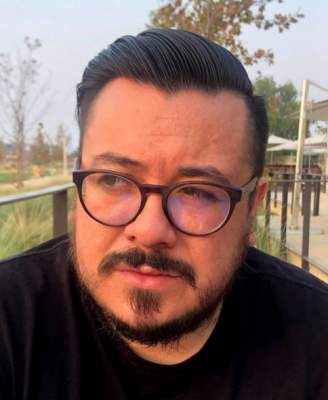 David Lopez is a queer Latino writer and award-winning librarian from Santa Ana, CA. He aims to elevate BIPOC and LGBTQ+ narratives through his writing and reporting. His work has appeared in the Orange County Register, OC Weekly, La Bloga, Rio Grande Review, and he is a contributing writer for Instinct Magazine. As a professional librarian his mission is to bring necessary resources to underserved communities and to build connections and equity for communities of color in historically intimidating institutions.