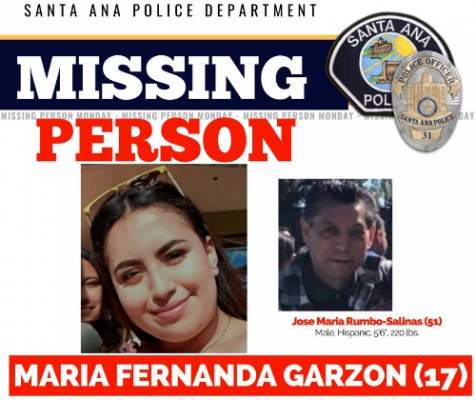 Missing person Maria Garzon, age 17, last spoke to her mother 07/25/2020 at approximately 8 p.m.
During their conversation, Garzon advised she was with a friend, Jose Maria Rumbo-Salinas, age 51.
Additionally, Rumbo-Salinas was reported missing to the Anaheim Police Department on 07/30/2020, and has not been seen or heard from since 07/25/2020 at approximately 2 p.m.
Anyone with information on the whereabouts of Maria Garzon is asked to please contact Detective Corporal Padron at (714) 245-8545.