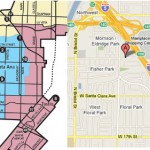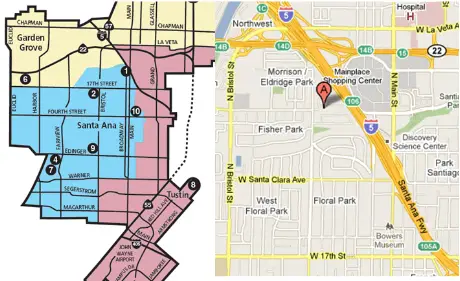 An anonymous tipster told me a few weeks ago that Al Amezcua, the local attorney who is running for Mayor of Santa Ana, was registered to vote at his law office, located on 1319 N. Broadway.  I could not believe it but today I verified this with the Orange County Voter Registrar's office.

Amezcua changed his registration to that address from a previous address in Santa Ana's Morrison Park area on July 21, 2008.  On the surface though that doesn't make sense as when I looked at the map of Area 1 of the Rancho Santiago Community College District I found that Amezcua, who served in that Area as a Trustee, apparently didn't live in the Area.  Check out the graphic above.
It certainly looks like Amezcua didn't live in Area 1.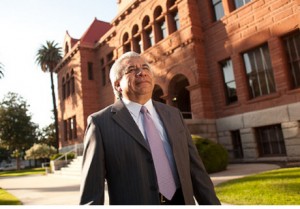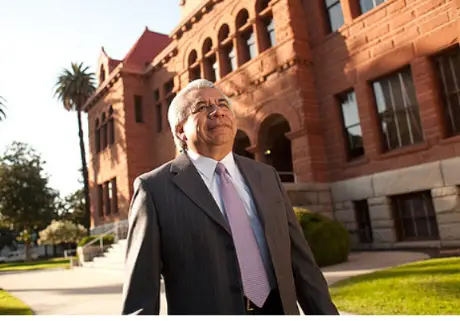 Former SAUSD Trustee Nativo Lopez is in jail right now for registering to vote in Los Angeles, at his office address, while living in Orange County.  It looks like Amezcua has been playing the same game here in Santa Ana.
I am told that Amezcua does have some living space behind his office, but I am also told that there are plenty of witnesses who will testify that he actually lives in Santa Ana's Morrison Park, just north of the famous Floral Park neighborhood, where his opponent, Mayor Miguel Pulido, lives.
I cannot imagine this will end well for Amezcua, to be honest.  In fact in light of this startling information I have to wonder if he will stay in the mayoral race?
The irony in all this is that Amezcua has been flinging charges of corruption at Pulido, which haven't stuck, rather than talk about how he plans to improve our city.  How does that saying about "people who live in glass houses" go?