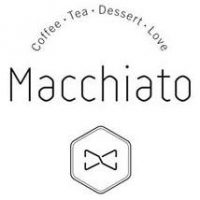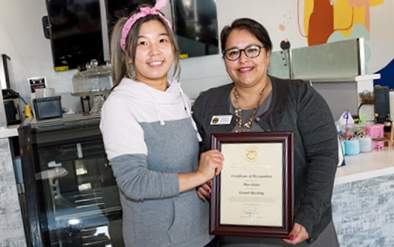 By First District Supervisor Andrew Do
On Wednesday, the Asian-inspired coffee and teahouse Macchiato opened its first location in Orange County at 1935 E 17th St., in Santa Ana, next to Gold's Gym. OC Board of Supervisors Chairman Andrew Do's office congratulated owner Jason Tsai and manager Paris Zhang with a certificate of recognition for the occasion.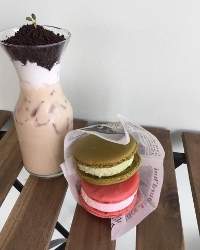 Macchiato began as the dream of two coffee enthusiasts and has grown into a three-store chain. The new shop offers coffee, tea, snacks, waffles, Paninis, and a host of other café staples along with distinct flavor combinations like Japanese Matcha, Tiramisu, and Horchata. The colorful art combined with a relaxing, comfortable environment and delicious coffee makes Macchiato a unique experience.
For more information on this new local business, visit their Facebook page here. Visit their Yelp page here.